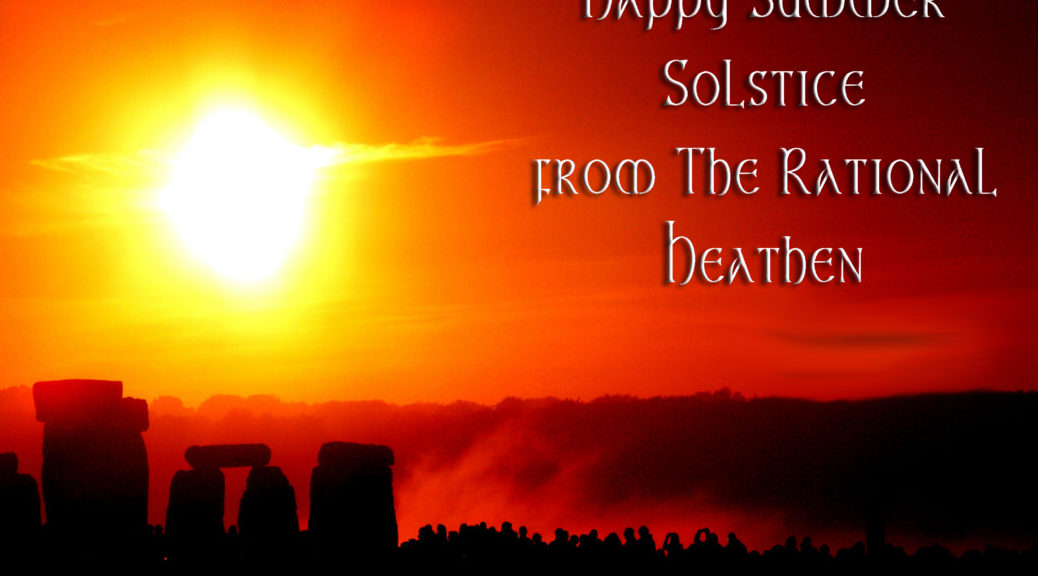 It's that time of year again! Summer solstice has returned. This year is probably the coldest summer solstice I've experienced in a while. 32F or 0C the day before. So, for those of you under a heat wave, I'm feeling pretty chuffed with our weather. Skadi decided to make this summer a bit on the chilly side. All good.
Oh yeah, and for those in the Southern Hemisphere, a Happy Winter Solstice!
Roundup of Solstice Articles
Here is another roundup article of summer solstice themed articles I've written in the past. Check them out:
Watch the Summer Solstice Sunrise Over Stonehenge 2023
You can watch the entire sunrise over Stonehenge livecast HERE . Check it out.
Yeah, you may have noticed, I don't exactly write enough about the summer solstice. Maybe I'll change that in the future.
Have a terrific summer solstice. Stay cool! (Or if you're celebrating winter solstice, stay warm!
—
Did you know you can become my patron for as little as $5 a month? This entitles you to content not posted anywhere else. Plus you get to see posts like this three days before the public! Without patrons, I'd be having a very hard time keeping this blog going. Become a patron today!Become a Patron!