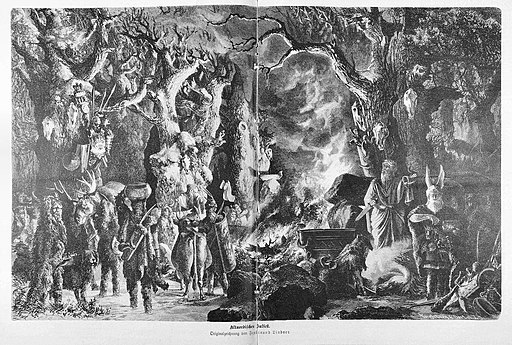 What You Need to Know about Yule
What You Need to Know about Yule
Yule is one of the biggest Heathen celebrations. If you're new to Heathenism, chances are you know of Yule and maybe got a quick explanation. Or maybe you looked it up on the web. All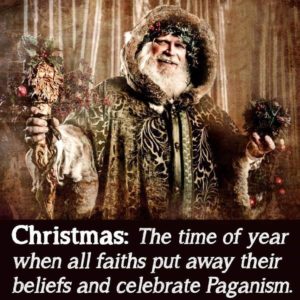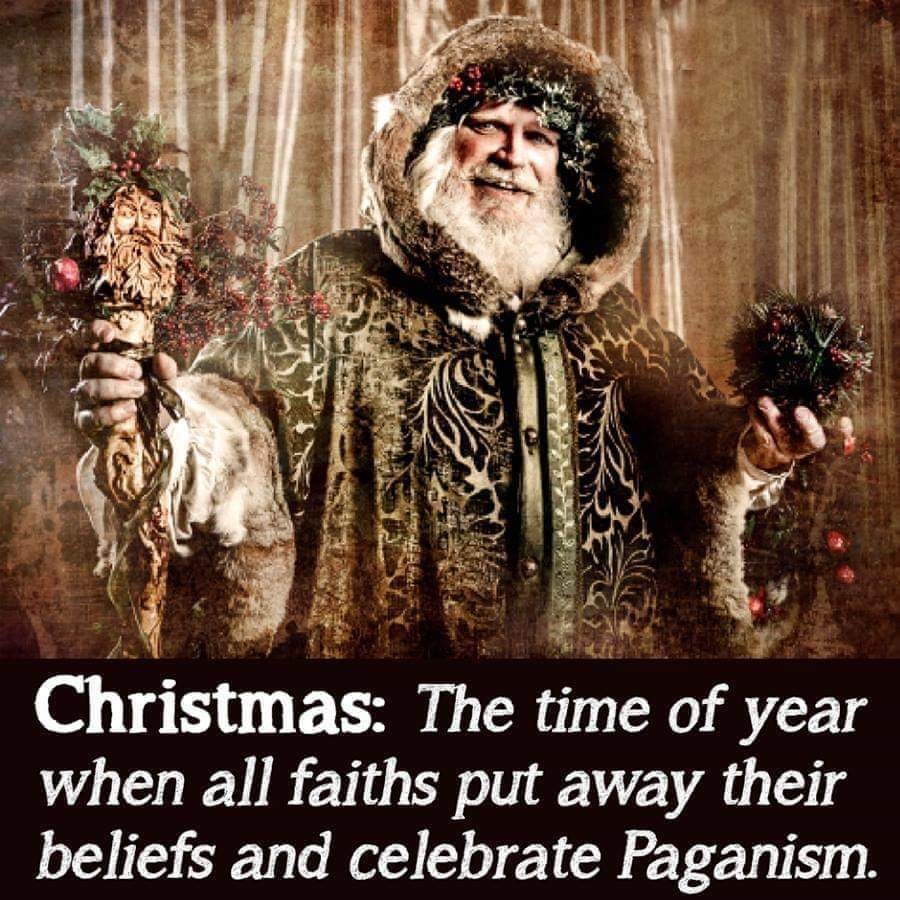 good. But maybe you want to read about Yule from your Internet curmudgeon and rabble-rouser (That would be me). Seeing as this blog gets the most hits on winter solstice, I've finally wizened-up and will post more about Yule.
So, this year, I'm going to give you a nice list of Yule pieces I've written in the past and maybe some access to some freebies on December 21st. (Just another reason for you to visit this blog then, eh?)
Yule—What is It?
Yule is a midwinter celebration that occurs on the winter solstice and days following that day. Many pagan religions have some version of Yule to mark the time when the days go from getting shorter to growing longer again. In the northern hemisphere, it is a celebration of the light during the darkest month. It is in anticipation of Sunna taking more away from the dark and cold times and the return of Baldr, the god of the mid-summer sun.
Christmas borrows most of its trappings from pagans, and in particular, the old Heathen customs. Sure, Christmas now celebrates the birth of Christ, whom we have no really good idea when he was born, assuming he even existed. Even the Puritans outlawed Christmas for a time, because they recognized it as a pagan holiday. Man with a beard delivering presents? Yep, Heathen. Singing carols? Heathen. Christmas Ham? Heathen. Feasts? Heathen. Christmas tree? An old Germanic tradition that stems from Heathenry. Mistletoe? Heathen. Yule log? Well, you get the idea…
In fact, if your family is Christian, you can enjoy celebrating Christmas because it's really Yule with some Christian dress-up. Just don't be a smart-ass and tell your Christian family that or you'll be sure to get a lump of coal this year.
A Very Brief History of Yule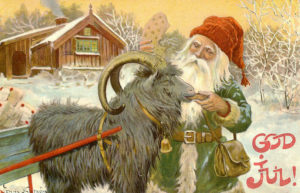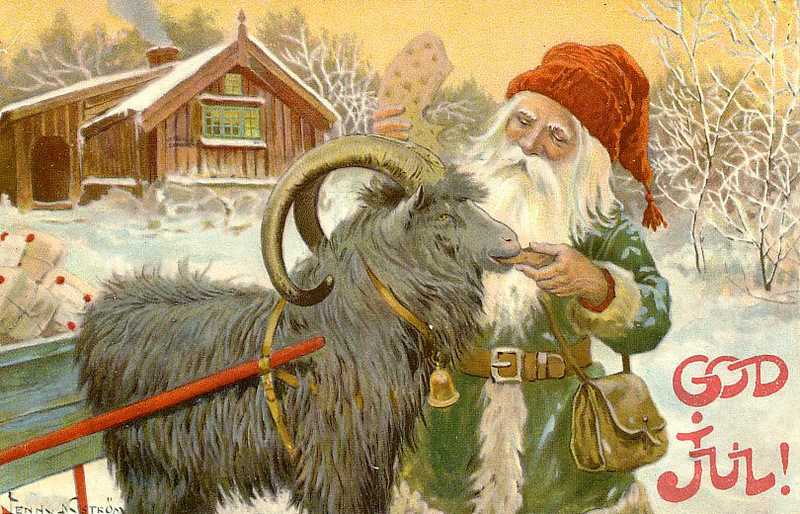 We know that the Germanic peoples celebrated Yule at least as early as the 4th Century. Yule was typically held for 12 days, usually starting around the solstice. In the Norse calendar, the month of Yule was known as Ýlir. One of Odin's many names is Jólnir (Yule-person), which has a the root Jól Yule), thus the association with Yule. During this time, Odin was said to lead the Wild Hunt through Midgard. In some places, children would leave hay in their stockings or shoes for Sleipnir and Odin would return the favor by leaving candy or presents. Yeah, it's true: Odin is Santa.
In the Saga of Hákon the Good, we know that Yule had diminished to three days, starting at the winter solstice. According to the saga, King Haakon I was instrumental in Christianizing Norway and changing the date of Yule to match Christmas. We can easily see how Yule traditions blended into Christmas traditions as many Heathens became Christianized.
Although Christmas was celebrated in Europe, it really didn't have the same look as it does now. We can thank Queen Victoria for adopting her husband's (Prince Albert's) German customs and making Christmas complete with Christmas trees and feasts. Furthermore, Charles Dickens recreated Christmas in A Christmas Carol.
The Wild Hunt and Yule
Like the Celts, Heathens believed in the Wild Hunt, but the leader of the Wild Hunt was Odin who led his hunters through Midgard. In many stories, he is joined by goddesses, most notably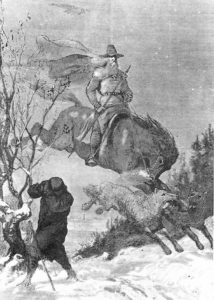 Holda (Frau Holle) and Berchta (Perchta). The Wild Hunt flew in the sky, but occasionally flew down to chase their prey close to the earth. In some places, if you came upon the Wild Hunt and failed to join them, bad things could happen. Or Odin might accidentally run you over on Sleipnir, which is why in some cultures you needed to lie down to avoid being hit by the horses' hooves if they rode too close to the ground.
What they hunted is up for interpretation. People, souls, or game, the Wild Hunt was something to be feared. The current belief is that the souls of the dead ride with Odin, but I'm fuzzy as to what Odin is hunting. More souls? Possibly. Basically, it's a time when the veil between the realm of the dead and our world is at its thinnest because of the darkness. This is why we celebrate Mother's Night (Mōdraniht) on the 20th or 21st of December. Historically, it was celebrated on the 24th. We celebrate Mother's Night in honor of the disir, our female ancestors.
Modern Yule Celebrations
There are plenty of awesome ways to celebrate Yule. I've outlined several in a couple of articles HERE and HERE. I really like Hugin's Heathen Hof's 12 Devotional Days of Yule. I think you'll like them too.  Anyway, have a terrific Yule and be sure to check out my post on December 21st.