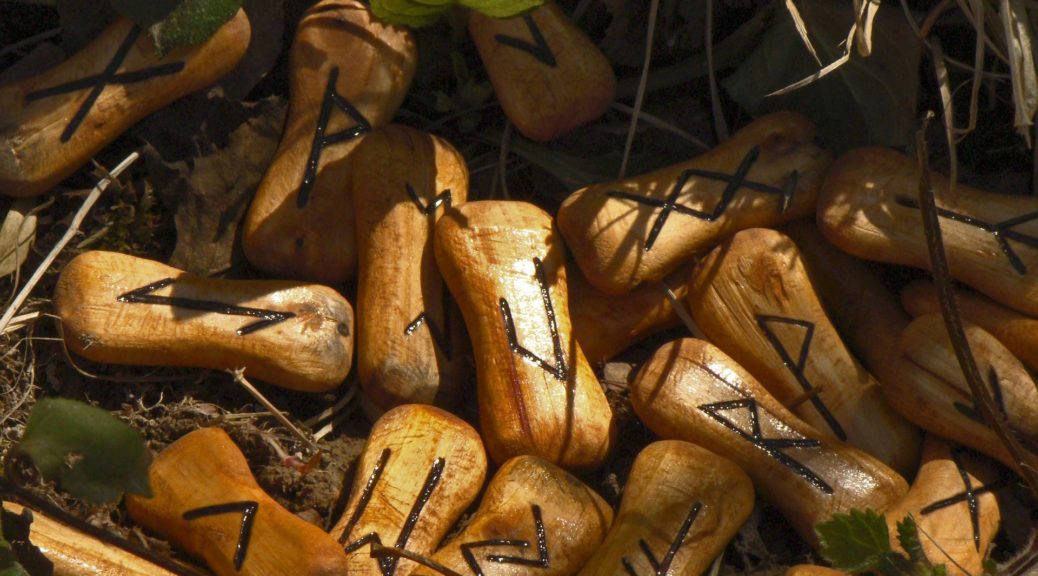 How to Create Your Own Runes on a Budget
How to Create Your Own Runes on a Budget
One thing that makes Heathens…well, Heathens, is the use of runes and runecasting. If you're crazy like me, you probably have several sets of runes that you cast from. However, if you're new to Heathenry, can't afford to buy those awesome runes made from semi-precious stones, or just want to create your own runes, I have some ideas for you. Many of these ideas won't break the bank, and don't require expensive tools or materials to produce. Let's get right to it, shall we?
Materials to Use
When you create your runes, you're probably thinking you want them to last a while. And this is perfectly acceptable. Materials that will work for you include:
Stones
Leather

You can also choose paper, such as index cards or cardboard cutouts, although they won't last as long as something made of stone, glass, wood, or leather. The positive side is that you can create your cards similar to Tarot cards and go that route. They are handy to carry around, while at the same time, you can illustrate them however you would like, even if it is only with the rune, itself. Popsicle sticks work awesomely as well, and you only have to mark the rune on the stick with a permanent marker.
Where to Get Your Materials to Create Your Own Runes
Obviously I've given some affiliate links here if you don't want to scavenge your own materials. That being said, if you're flat broke, or if you simply want to gather your own materials to create your own runes, you can do it easily.
Stones
Stones are…well, dirt cheap to free. Walk down any road, path, or in any forest, and I guarantee, you'll find a rock somewhere. Probably rocks, plural. You can get picky and choosy if you want, or you can just take 24 of the best rocks you find in one outing.
Wood
If you have a hand saw, cut a branch off a dead tree that has the same width as the runes you want. Just don't trespass, cut a live tree, or do something against the law. No, it is not cool to cut a branch off a tree in a local park. Don't do it. Buy some cut wood online like the one I recommend.
Sticks
I've heard of people doing readings throwing sticks and bones. Basically, you have 24 sticks and you throw them down. You then read the pattern of the runes the sticks make. I'm thinking that sticks that are somewhere 3 to 5 inches long will probably work for this. The plus side is that you can get sticks nearly anywhere there are trees. Again, don't be a wanker and cut branches from a live tree. There are usually plenty of sticks lying around trees.
Marking Your Runes
In most cases, you're going to want to mark your runes on one side when you create your own runes. If you have material such as wood and you want to mark it permanently, you might consider using a wood burning pen. If you don't have and can't afford a wood burning pen, use a permanent marker and plan on varnishing or using clear coat on your runes. Stone requires paint or permanent markers and varnishing or using a clear coat on your artwork.
When it comes to sticks, if you want to keep them around for a while, clear coat or varnish will also preserve them.
So, what materials have you used? Let me know in the comments.
—
Disclaimer: This post links to affiliate sites where The Rational Heathen gets a small portion of the proceeds that will help keep this site running. I highly encourage you to use my links for your purchases to support this site.