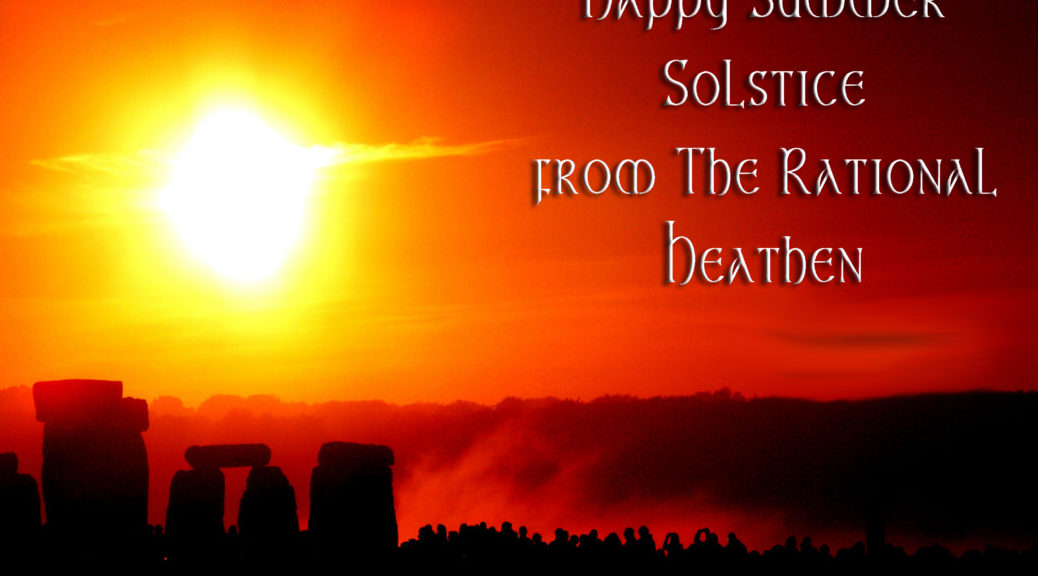 5 Ways Heathens Can Celebrate the Summer Solstice
5 Ways Heathens Can Celebrate the Summer Solstice
Ah, it's already June again, which means we're almost at Summer Solstice.  Saturday, June 20th is the solstice, which marks the longest day of the year. This is the time when we celebrate the spring and summer gods and goddesses such as Freyr, Freyja, Baldr, Thor, and Sif, as well as Sunna. Here are five ways you can enjoy the solstice, even though you may still have to be careful with COVID-19.
Get Up and Greet the Sunrise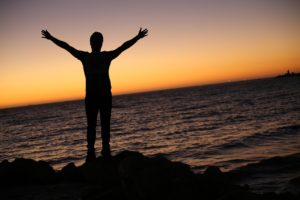 Okay, this is for those early birds who can get up and greet the new day. Or, for those of us who are night owls, who stay up long enough to see dawn break.  The rest of you mere mortals will probably be a bit bleary-eyed for this. Even so, prepare a blot and offer it to Sunna, the wights, the ancestors, and to the gods and goddesses of summer.
Leave Summer Solstice Offerings to the Gods and Wights at Your Outdoor Altar
Thank the gods and goddesses for another year, and leave them offerings for good harvests and health. Don't forget the wights and the ancestors either, especially when it comes to good harvests on the summer solstice. The local wights are said to make the difference between a good harvest and a bad one. So, even if you're agnostic about wights, like I am, err on the part of superstition and offer them something. Don't have an outdoor altar? Use this day to make one now! Follow this link for how to create an easy-to-make outdoor altar.
Do Something Outdoorsy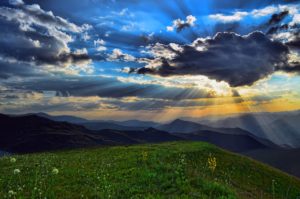 The best way to celebrate the summer solstice is to get outdoors and do something that helps you enjoy the long daylight. This includes simple things like taking a walk, going hiking, going fishing, or doing some type of activity that involves getting outdoors. With COVID-19, remember to keep your distance from people who are not in your household, and to wear masks if you're heading somewhere people are present.
Sorry to be a killjoy about it, but we're still in the midst of a pandemic. So, go outside, but do so responsibly.
Hold a Pork Feast for Your Family
Plan on preparing pork for your dinner on the summer solstice, whether it is pork chops, a pork roast, or even a ham. Pigs are special to Freyr, so having pork is a good way to celebrate the god.  So, crack open that bottle of mead and offer a toast to the gods, along with those who live with you to Sunna, Baldr, Freyja, and Freyr.
Tend to Your Garden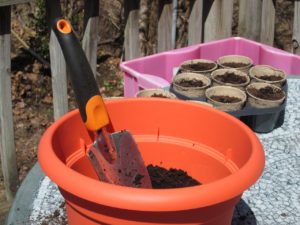 You do have a garden, don't you? Even if it's only a few herb pots or flowers, give them extra care today. Summer solstice is the longest day of the year when photosynthesis is at its peak due to all that sun. Even if it's cloudy, the daylight provides extra time for growth.
I hope I've given you some cool ideas for this solstice. Let me know what you're planning on doing for the summer solstice in the comments.
—
Hey! Did you know that you could've read this post before anyone else? It's true! My patrons get to see my free posts before anyone else, plus get premium posts AND get a lot of cool stuff, including a free book, free stickers, free mugs, and free t-shirts! You could get a whole bunch of swag from me and support the Rational Heathen. Check out my Patreon page!
Disclaimer: This post contains links to affiliates that give The Rational Heathen a small stipend if you purchase from them. I would encourage you if you're going to buy these products to purchase them here so you support this blog. Thanks!