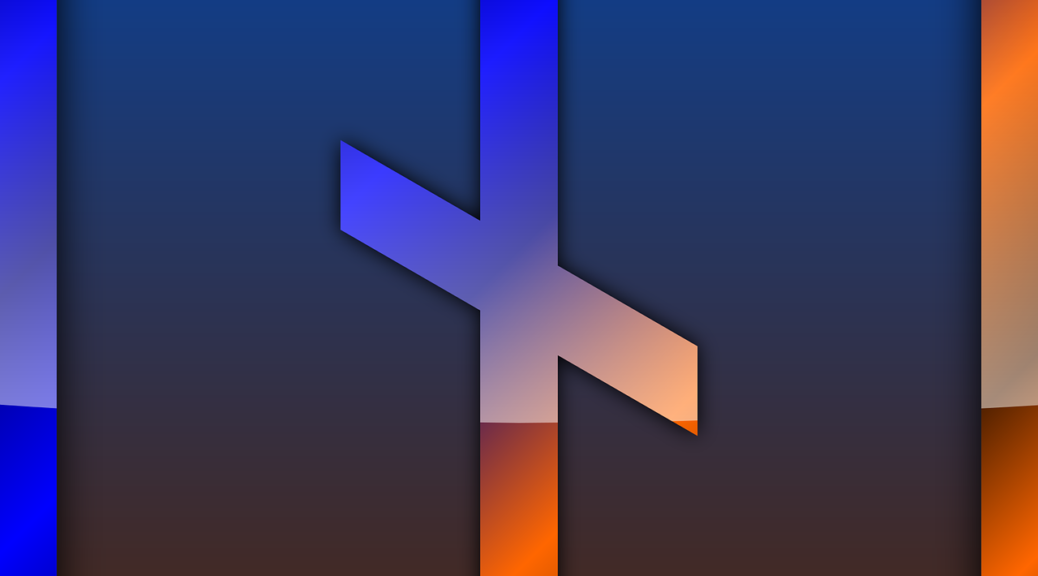 The Elder Futhark: Naudhiz
The Elder Futhark: Naudhiz
The tenth, and second rune of Heimdallr's ætt, is Naudhiz, which corresponds to the "N" sound in the Latin alphabet (the alphabet we use).  This is a another one of the most negative runes you can get, whenever it comes up. It does occasionally have positive sides, but I'll talk about that later. It is the rune of restriction, need, and scarcity. Naudhiz doesn't really have any good meanings, so if you pull up this rune, you're going to be in for a difficult time, unless it is talking about something in the past.

In Anglo-Saxon, Naudhiz is spelled Nyd, and in Old Norse it is Nauðr .  Nauðr is the rune of need, constraint, and famine.  It speaks of times when need fires were created to burn away famine or diseases.
Our ancestors were no strangers to nature's destructive forces. That included failed crops, famine, and disease. This was a time when people did without. Naudhiz is the rune of "not," and it meant that people would most likely suffer when this rune was cast.
Divination with Naudhiz
When you get this rune in a casting, it informs you that what you desire is unlikely to come about, or maybe, there are constrains regarding the outcome. If your life is in need, that is, you've lost your job, you're out of money, or maybe your relationships aren't working, and you get Naudhiz in the present position, or the matter being considered, chances are it's just a reflection of your life or plans at the present moment. People who pull Naudhiz in the present or past position have been feeling like their lives have been constrained or lacking something. If you get Naudhiz in the future position, it suggests your plans and life are going to constrained in some way.  Naudhiz often means no.
Naudhiz doesn't seem to have a positive side to it, and in many cases it doesn't. But at the same time, maybe it's like the Rolling Stones song which says "You can't always get what you want. But if you try sometime, you just might find, you just might find, you get what you need."  Like all runes, the context of the constraint depends on its position and the runes surrounding it. The runes fe
ed off of each other, creating a broader picture for the caster.
Should you get this rune in your castings, you may think it means you'll never get what you're working toward. Well, maybe. The runes don't differentiate between big and little. It's up to you to determine whether you get disappointed because your lottery ticket didn't win, or you didn't get that promotion you were expecting, or if you lose your job. Naudhiz can mean all those things, so you need (see what I did there?) to be very specific, and even then, the runes may address something else in your life, and not what you were asking for.
Some Final Thoughts on
Naudhiz
When Naudhiz appears in a spread, you may panic. Don't. Sometimes it may be addressing something that you are needy in and need to work on improving. Maybe in the future spot it is serving as a warning, rather than an actual future. Remember, you can change your path. That's one of the awesome parts of weaving our own Wyrd.
—
Disclaimer: This post contains affiliate links. If you purchase something from these links, I get a small stipend which helps support The Rational Heathen. I would encourage you to support my site.  Thanks.
Did you know you can become my patron for as little as $5 a month? This entitles you to content not posted anywhere else. Plus you get to see posts like this three days before the public! Without patrons, I'd be having a very hard time keeping this blog going. Become a patron today!