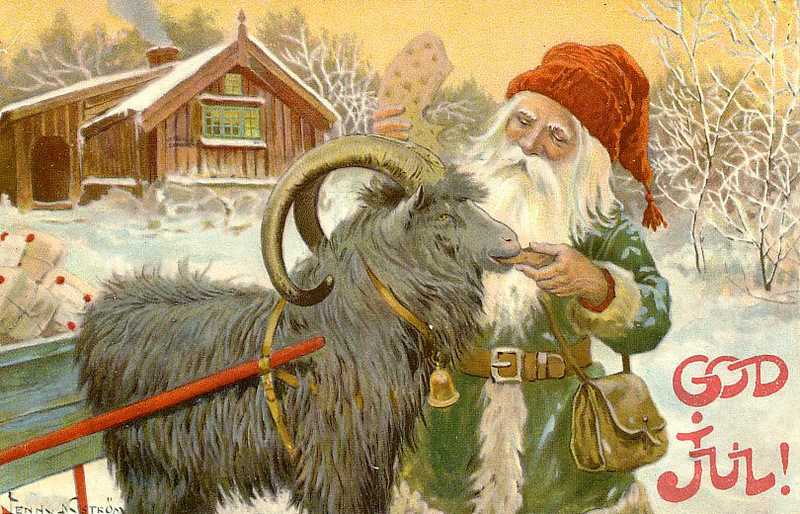 When You Can't Get in the Yule Spirit
When You Can't Get in the Yule Spirit
I have a confession to make: I am not in the Yule spirit. Or the Christmas spirit. Or any other fucking spirit. I know the holidays are around the corner, but I can't really feel the part yet. Hels bells, I don't even have the tree up.
When She's Not in the Mood
This time of year reminds me how lonely being the lone Heathen of the Apocalypse can be. What's more, life has a way of shoving you back into reality. If you're going through difficult times, you probably understand what I'm talking about. Life doesn't always hand you roses, so as the saying goes, when handed lemons, you make lemonade.
I think part of the reason has to do with the end of general season hunting. Sure, we can still hunt for grouse and turkey, but both are being wily and frustrating. Recently I lost my two goat kids to weird shit that happened two days apart. And work has hit a slow down, and I need to figure out ways to fill in the ample gaps. I'm concerned over the shit that I have to deal with every winter, which means I should expect this, but sometimes I just don't.
It's enough to piss off Spiderman.
It's Times Like These…
It's times like these where the gods and goddesses get an earful from me, but surprisingly, all I've been asking for is strength to put myself back on track. Okay, that's bullshit. I don't lie well. I do ask for help, but honestly, I know better than to expect handouts. So, I look at what I can do to make things happen more positively this season.
Remember, Tyra, the gods aren't your bitches. <deep breath>
So, how do you handle the holidays when your life isn't making you jolly?
Center Yourself and Take Care of Yourself First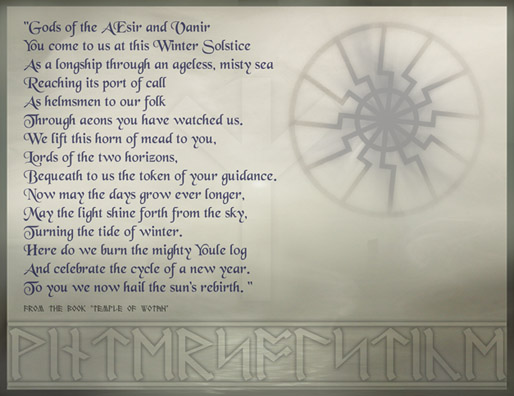 Thanks to Magickal Graphics
As a Heathen, it's important to understand that you are responsible for your life, despite all the curve balls the Wyrd throws at you. You cannot fix things if you're sick, exhausted, or emotionally spent. You'll spend your time digging a deeper hole rather than filling it. Even if you don't want to be honest with everyone else (which you should be), you need to be honest to yourself. You have to take care of yourself first. I learned this lesson when Tyr — and then, Loki — showed up in my life. Even now, I remind myself (often in Loki's nagging voice) to self-care. I remember to exercise, eat right, and yeah, try to get enough sleep. And I try to meditate, even if only for minutes at a time.
Consider New Options
A huge failure I see with people is refusing to step out of their current situation. I'm as guilty as the next party with that. Sometimes we don't take the next step because it will shake up the status quo, which may not be comfortable, but is often more comfortable than dealing with change and the unknown. Eons ago when I was younger, but not wiser, I went from job to job when I really hated the corporate culture or the people I worked for. As one gets older, the change gets to be a hassle, but sometimes you've got to do it. I would look at people who worked at a company for 10 to 15 years, even though they hated it. Some actually died at their desks from heart attacks. Don't be like them.
Remember: there are always options. Understanding this will help you make your decisions.
Thanks to Magickal Graphics
Lastly, Force Yourself to Enjoy the Season
I insisted that my husband help me take out the Yule/Christmas tree now. With much fussing and fuming, we got the tree and the ornaments out tonight. Tomorrow, we'll be so fed up with the damn box, we'll put up the tree. Which will make both of us feel better.
Yeah, it sounds weird, but by doing things that should make you happy, they make you happy. Even now, as I write this, I feel better that I got that done. I should probably bottle that cherry mead that has been waiting for me patiently…
—
Yeah, it's time for me to shill for my premium content. If you're in the giving mood, consider brightening my day a bit and subscribing to my premium channel for just $1. For $1, you unlock all the goodness of my past premium posts, get all new posts early, content not found anywhere else, plus you'll have a private forum to chat with me and the other premium subscribers. You'll get a free ebook, free wallpaper, and so much more. Check out my Patreon page and support The Rational Heathen.