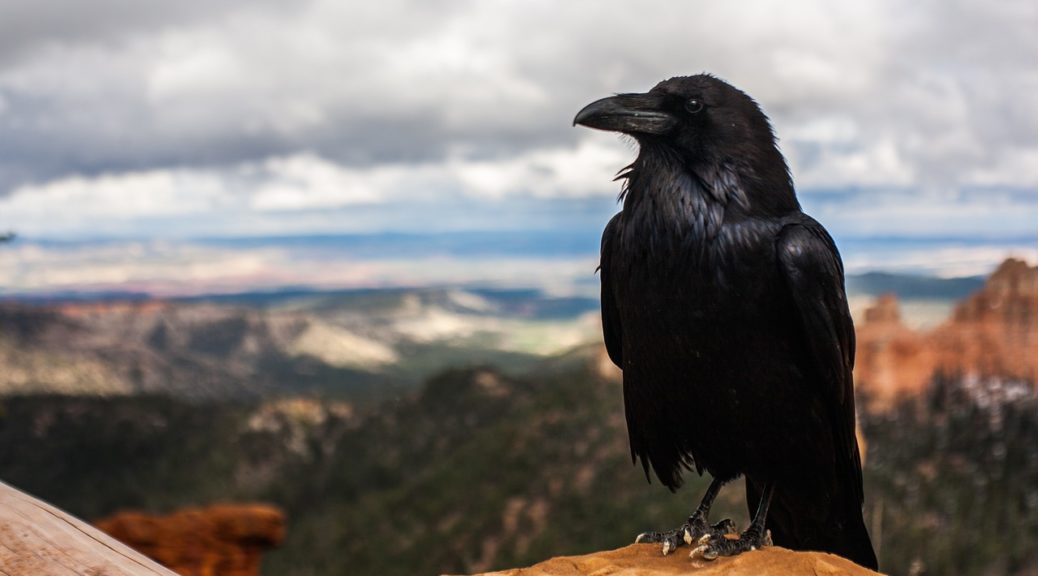 12 Reasons Why I Follow the Heathen Gods and Not the Christian One (Part Three)
12 Reasons Why I Follow the Heathen Gods and Not the Christian One (Part Three)
I was asked by a Christian in the comments section why I follow the Heathen gods. I have plenty of answers why, which is why you can read about it in Part One and Part Two.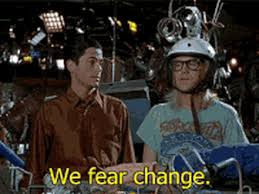 Please note that these aren't the only reasons why I am a Heathen, and because a Christian asked, I want to point out the obvious folly behind their beliefs as well. Look, I swallowed the Christian Kool-Aid for years, and eventually my logic won out. I would've probably stayed agnostic or even gone atheist, had it not been for Tyr and Thor. More on that later. Let's go through the last four reasons (and the bonus fifth reason).
4. The Whole Christ Story is preposterous for several reasons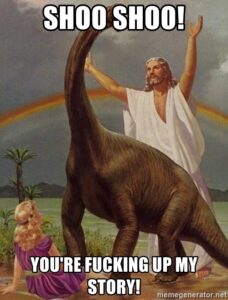 Oiy! I'm back to bashing Christianity again. But let's talk about the Christ myth for a moment, shall we? I'll get back to why I follow the Heathen gods in a moment. The Christian bible goes into a vast lineage of Joseph–who was technically NOT Jesus's father according to the myth, but probably was–all the way back from Adam and Eve.
Timing Issues, or You Can Ask the Doctor About That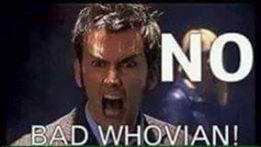 You knew I had to get a Doctor Who reference in somehow. So, why not, since we're talking about the past?
Jesus's whole "begets" is basically the bullshit that the creationists use to justify their belief that the Earth is only 6000 years old. That and all the other "begets" and claims someone lived 500 years here, and 1000 years there. Never mind science has proven the Earth is several billion years old and there is no way humans were around for just 6000 years. We know through archaeology that Homo Sapiens–our race–have been around for 200,000 years or so, according the the fossil record. That doesn't include our hominid ancestors who came before us.
The Earth is Billions of Years Old. Get Over It.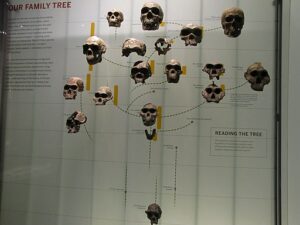 We know the fossil record is legitimate. We know that thousands of archaeologists, paleontologists, and geologists aren't in a gigantic conspiracy to cover the "truth" up. Shit like that just doesn't happen. Sure, there have been hoaxes. But we know they're hoaxes because some scientist actually stepped forward and said it had to be.
Science isn't always right, but that's the beauty of it. We make the best possible informed guesses with the amount of data we have (hypothesizes, and then theories). When a new fact presents itself that flies in the face of what we believe, we modify our statements accordingly. We are certain some theories are indeed facts (based on the physical and repeatable proof), such as the theory of gravity.
We know the Earth is about 4.5 billion years old, from the geologic and fossil records. Yeah, that's quite a difference from the 6000 years the New Earth Christians claim it is. So, the whole Garden of Eden thing couldn't have happened. The proof of the Earth's age has to do with measurements and facts. The proof the New Earth Christians have? A book written by a bunch of Bronze Age peoples. Hmm. I wonder which one is more accurate?
The Earth wasn't made in six days, there was no Adam and Eve (or Ask and Embla, for that matter), and there wasn't a Garden of Eden. Those are just stories to provide an answer to a group of desert peoples on how the world was created. Much of it is allegory, similar to our own stories. But people look at the bible like its a science text. It's not.
The Whole Crucifixion Sacrifice Makes No Sense
Jesus supposedly dies for the world's sins because of the inherited "Original Sin" — that being Adam and Eve eating the fruit from the Tree of Knowledge. That Yahweh put there. Along with a snake.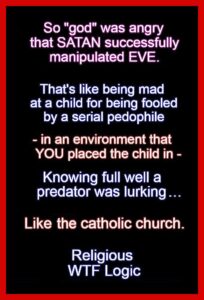 Yahweh decides to punish humans for being ignorant fools by having their descendants inherit their parents' sin. Then sends his son down (who is their god, himself) and sacrifices himself to get rid of the sin. Only, he doesn't. You have to get baptized to get that cleaned up. And people still sin despite the baptism. So, Jesus dies and stays dead for what amounts to a three day weekend. To appease himself.
What?
Okay, if there's no Adam and Eve, Garden of Eden, etc, then why did Jesus go through the sacrifice to allegedly purge us of this sin?
And Jesus vanishes in a puff of logic…
3. Heathenism Has Always Fascinated Me
Honest to gods truth here: if I weren't a Heathen or pagan, I'd probably be agnostic or even an atheist. In fact, before I became a Heathen, I was on the road to atheism. But, something always held me back from being an atheist, and because of that, I follow the Heathen gods.
Growing Up Skeptic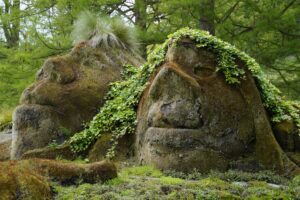 When I was young, I quickly figured out Santa Claus and the Easter Bunny didn't exist. I'd say before I was five, I had it all figured out. That didn't mean I didn't want to believe in supernatural things. On the contrary. I'd look for fairies and Elves, and other creatures in the forest outside my home.
I remember some kids talking about "fairies" in this one place I knew. Quizzing them about the fairies, I realized they were talking about dandelion and goats-beard seeds and not actual little folk. I was, as you can imagine, quite disappointed. So, I pretty much decided they were all the activity of overactive imaginations. That being said, I've never had the pleasure of meeting Landvaetr. I know of many Heathens on the Internet who deal with them, so I am agnostic when it comes to them.
Stories About the Gods Intrigued Me Enough to Follow the Heathen Gods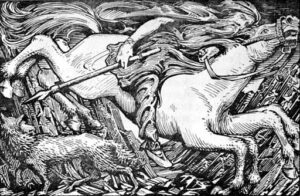 I remember as a kid being utterly fascinated with stories about Loki and Thor. Tyr's story about how he sacrificed his hand. Idunn's apples. The building of Asgard. The stories inspired me in ways the bible never could. They were great stories about gods whom I could relate to. The stories had humor, courage, confidence, honor, treachery, love, and self-sacrifice. The bible may have those things, but the stories never appealed to me, except when they spoke about angels.
Growing Up with Runes, Tolkien, and Fantasy
I was in sixth grade when I was introduced to Tolkien's The Hobbit. A teacher of mine–in a parochial school, no less!–read us from The Hobbit and Ursula K. LeGuin's A Wizard of Earthsea.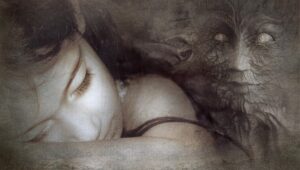 This, this was what I wanted. Especially Tolkien. The story, while fiction, held some ancient truths in them. Dwarves mine and craft beautiful things. Light Elves sing and are in tune with nature. Trolls are dangerous; dragons hoard gold. Tolkien's works were inspired by the Heathen stories. Even if he did grow up Catholic–some he and I had in common–he used his knowledge to paint an imaginative Heathen world.
My overly Christian sibling must have been struck by Thor or another of the Norse gods, because they gave me my first runestones. I soon had the elder Futhark memorized. I returned to the stones again and again, even when I didn't really believe in them. They generally gave me good advice over the years.
2. My beliefs are my own. I don't have to follow a set of ridiculous rules to obtain a reward.
Although I am highly opinionated when it comes to my beliefs (no, really?!), in the end my beliefs are my own. Your beliefs are your own. As long as it doesn't impinge on someone else's freedom, or doesn't break the law, you're welcome to believe whatever you want. I may think you're an idiot, a racist, or a recon moron, but if you're not violating laws, murdering innocents, or preventing people from worshiping our gods, I don't care.
My Gods Don't Care About the Minutia of My Day-to-Day Life
Honestly, there are days when I've not been my best. I'm guessing there are days when you're not your best. But we try to be honorable if we are Heathens. That means living to a moral code of conduct. Our gods accept that.
Thor is unlikely to strike me down because I've been late on posts. Freyja and Freyr aren't going to be pissed because I couldn't cook a pig roast over <name a Heathen holiday>. Tyr isn't going to punish me because I looked at another religion, or swore mightily when I fell and bruised a knee. They want me to behave honorably, which is part of the ethics of reciprocity. The basis of the ethics of reciprocity states to treat people the way you want to be treated, aka the Golden Rule. Heathenism accepts this as don't treat others the way you don't want to be treated. In other words, I do my best and realize I am human with human failings. The gods know this.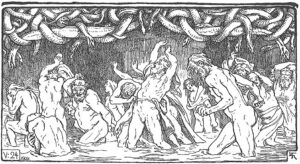 Look, I know some of you are homosexual, practice polyamory, or are trans. I am not. I am heterosexual and monogamous. That is my choice. What your choice is doesn't concern me as long as you're not exploiting minors or harming animals. I look at you as a person, and if you happen to be an asshole, then I don't like you. But sexuality doesn't figure into the equation, whether you're my friend or not, and I suspect the same is true with our gods. I doubt seriously the gods care what you do in your bedroom as long as it's between consenting adults. It's when you violate oaths, commit adultery, or murder someone, that's when they take serious offense.
My Gods Care About the World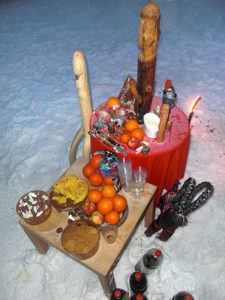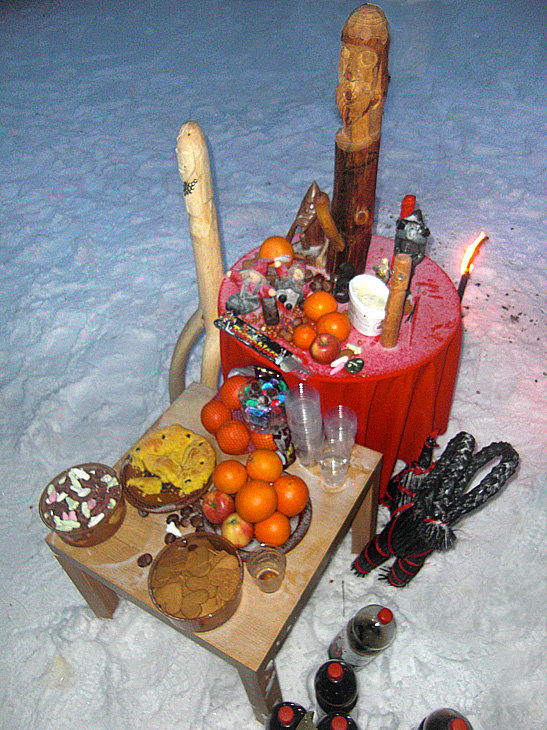 Many Heathen gods are nature gods. That means their powers come from nature. Just as Skadi brings the cold and snow, Thor brings the lightning and rain. Sif and Freyr bring the harvest. Our gods are part of our world and yes, it pains them when humans defile it. Humans haven't been granted stewardship of the world; we are a part of it and must live according to its laws. It is folly when religions treat our world like we own it. Okay, we're here and the dominant species, but by the gods, plenty of things like diseases, asteroids, and volcanoes can wiped us off the face of the Earth.
As Heathens, we need to show respect to nature and its bounty. Not everything should be paved over, built up, or otherwise controlled. We're still at the mercy of weather, earthquakes, and other natural catastrophes. We need to work with our gods and the Landvaetr to treat our world like the only place we live in. Because we do.
1. I have met and communicated with my gods.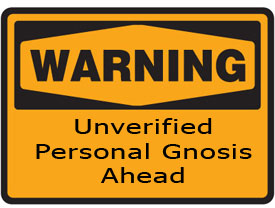 This is probably the most controversial belief, but yes, I know Tyr, Thor, Odin, Freyr, Freyja, Loki, and a host of other deities. This is pure UPG or Unverified Personal Gnosis. They visit me in dreams. They talk to me during meditation or occasionally during other times. I have met Odin in person. (Freaked me out.) I have had Tyr possess me for a short time. (It was strange–don't ask). I have felt love for them, and I can feel their love towards me. And that is good.
My gods work with the living. My reward doesn't come after I die; my reward is here and now, day after day. Life is a gift and is worth living.
I already know where I will go when I die. It's not a case of how much penance I do, or whether I believe in them. The fact that I know they are with us just sweetens the deal. I'm glad they were patient enough to convince me they existed.
Bonus Reason: Most Christians as assholes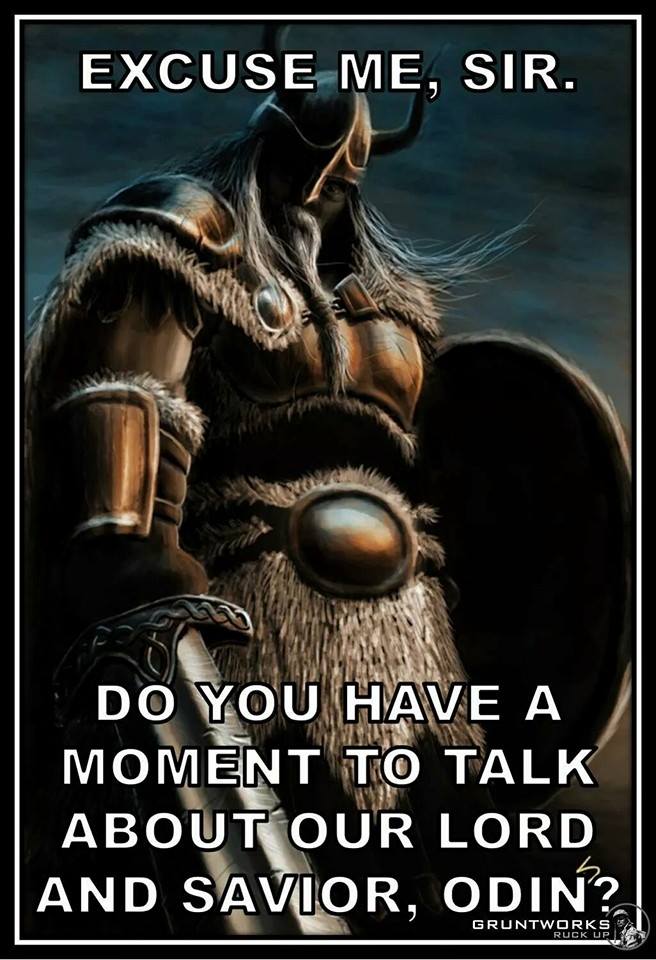 To make this ridiculously long post even longer, I had to add this dig at Christians. Most Christians are assholes. Sure, there are Christians who are nice. Just like I know good and kind atheists, agnostics, Jews, Wiccans, Muslims, and peoples of other faiths. The problem I have is that many Christians tend to be egotistical and self-righteous. They "know" because they believe in Jesus that they're going to heaven, no matter what they do. They wear their faith on their sleeve. And they wouldn't do good works if it didn't give them brownie points in heaven. They become passive-aggressive when you don't agree with them, telling you they'll pray for your soul. Guess what? I don't need their self righteous attitude.
I've also had Christians assume that since I'm not Christian that I have no moral code of conduct. They're wrong, of course. I do indeed have a code of conduct, and I resent their implications. I don't need a god to tell me to do the right thing (although Tyr has complained when I've fucked up).  I try very hard to live honorably. Sometimes I succeed.
I think I've written enough on the subject. As always, feel free to tell me what you think in the comments section.