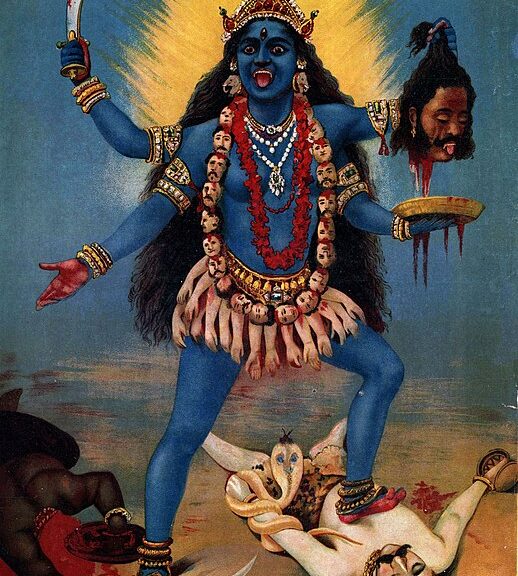 Do You Really Think a God Like Kali Would Care?
Do You Really Think a God Like Kali Would Care?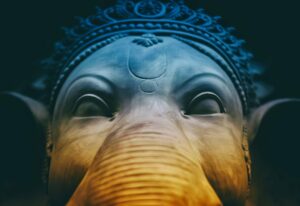 I was reading how this beer with Kali's image on the can has offended Rajan Zed, an American and president of the Universal Society of Hinduism. Basically, he considers putting a pretty cool image of Kali on a beer can to trivialize the goddess. Okay, maybe that's so. But honestly, assuming Kali was paying attention to our silly little lives at all, I'd think she'd probably be amused, if anything. Let me explain.
The Gods are Way Above Us, or a Colony of Ants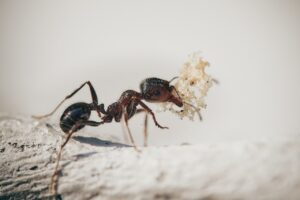 If you believe in the gods, chances are you believe that they are very powerful entities. Why else wouldn't they be, if they were gods? Someone on Reddit likened our relationship to the gods as ants to humans. They proceeded with a fairly amusing anecdote about ants drawing a containment circle around a person and demanding that the human give them sugar, or kill another ant, or whatever. Now, if that were to happen to you, would you be angry, annoyed, amused, or simply ignore them? If you found the whole idea of ants containing a human with crystals ludicrous, think what the gods might think if we humans were to try that. Yep. That's the message you need to keep in your head for the time being.
With this idea in mind, let's take the whole ant/human thing one step further. Now let's say the ant colony now has a sugar water drink and they put your photo on it. Or maybe an ant artist's rendition of you. Of course, you'd look like an ant, but damn, they swear it is your likeness. Are you offended? They swear it's the best sugar water available. Or maybe you might think it's pretty damn funny that ants have created you in their image, and named a drink after you.
Now Let's Look at the Gods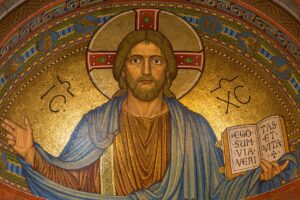 While I don't believe that our relationship with our gods is quite as extreme as ants to humans, you can see the point. With the exception of Yahweh, most gods go about doing their godly things with as much consideration to us as we do with ants. If the gods take any notice in what we're doing, it's because we're doing something to get their attention. But trivial stuff? They probably don't even bother.
That's why I found Christianity to be stupid. What kind of god gives a shit about whether you attended church on Sundays? Or if you had sex before marriage? Or if you swore using his name?
Humanizing a God
Too often, I think pagans–and even us Heathens–tend to bring the gods down to our level. It's a natural tendency, given that we really don't know the god's true form. Chances are that our gods' forms are so beyond being human, we couldn't conceive of, much less relate to, them.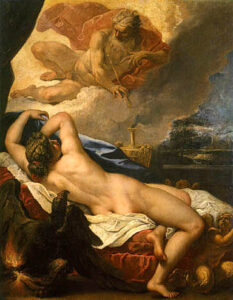 I'm reminded of the Greek story about Zeus and Semele, the mother of Dionysus. Zeus loved Semele so much that he promised her anything swearing by the River Styx. Hera, Zeus's wife, who is insanely jealous, told Semele to ask to see Zeus in all his glory as a god. This, of course, would kill her. But he made an oath he couldn't back out of, and so she died. But Zeus rescued his son, Dionysus, whom Semele was pregnant with, and sewn him into his thigh to finish gestating.
Are We Ants to Our Gods?
You may be wondering if I think we really are like ants to our gods. Probably not, but we are certainly less evolved than they are. Perhaps they look at us more like favorite species, or–and I'm hesitant to use the word–pets.
Our gods basically keep out of our lives unless they choose to interact with us. In recent times, it has been my experience that they have been calling to us again. Possibly because Christianity is waning, and they see an opportunity to communicate to us their desires and intentions. Although I have only a cursory knowledge of the Hindu pantheon, I'd argue that Kali probably isn't too worried about her image on a beer can. Just like our gods aren't overly wrapped up about Marvel and Thor.
My TL;DR point is that the gods have much more important things to do than getting wrapped up over their mug on a beer can.
Except maybe Yahweh. He's an asshat.
—
Did you know you can become my patron for as little as $5 a month? This entitles you to content not posted anywhere else. Without patrons, I'd be having a very hard time keeping this blog going. Become a patron today! Become a Patron!