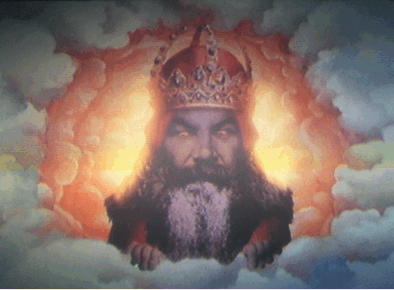 Did You Just Hear from Other Gods?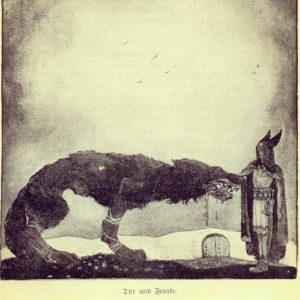 Although Tyr is my main god, sometimes other gods step into my life in a big way. It's not uncommon for me to hear from Loki, Skadi, Thor, and Freyja, but lately Freyr has been making himself known.  It's not that Tyr isn't important–it's just that Freyr needs to assert himself in my life. If you've ever had one god step into your life If you've ever had one god step into your life that wasn't there before, you may be wondering why other gods and goddesses pop in and out of one's life at various times. I want to address why and how to work in the new god or goddess into your life.
Our Gods Strengths
Our gods are very good at what they do.  Naturally, because they're gods. But with few exceptions, they're very good at what they're known for and not as good outside those areas. For example, although there are many strong gods, Thor is the strongest and the most feared. At the same time, while he's not stupid, he's not the most clever god of the Aesir.  So, if you want help from an intellectual god, Thor probably wouldn't be your first choice to help. You might go to him if he is your main god or if you are more familiar with him, but he may act as an intermediary between you and Odin or whomever.
Tyr's Help
Tyr is the god of law. He's an incredibly powerful god who gets few acknowledgments other than losing his hand to Fenrir to keep the wolf bound. My own UPG has determined that he's not only the god of human laws, but also of the Universe. Meaning that while Odin and his brothers created the world, we have Tyr to thank for the laws of physics. Our universe makes sense thanks to Tyr. His laws govern our entire existence and the world around us. That makes him a pretty damn powerful god in my book.
But even though Tyr presides over an awful lot, he doesn't deal with certain areas that are more human-related, such as growing crops, husbandry, hunting, and wealth. When I need advice or help in my life, Tyr will often refer me to another god, whose purview it is.  Sometimes that god will just show up on my figurative doorstep and offer counsel. Hence, my surprise having Freyr show up and advise me.
Good Allies to Have
Freyr is a good ally to have. He's the son of Njǫrd, which makes him a god of prosperity, something I could use right now. Since Njǫrd is the god of wealth and the sea, Freyr has it "in" with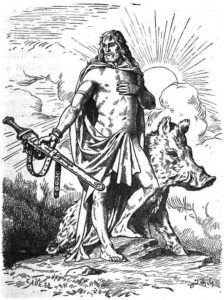 his father.  Given that the Northern peoples relied heavily on the sea for trade and raiding, it's little wonder an ocean god would also be considered a god of wealth.
If you have a problem that is outside of your god's or goddess's expertise, you should still ask them for help. Chances are, they may send you to other gods who are more familiar with the situation you are in. You may have a another god or goddess work with you on a particular problem, having had your main god make the introductions. Listen to the god who has more experience in your situation and meditate on whether it is good advice. Some gods, like Loki, are well-meaning, but can give terrible advice. Others may simply give good advice but you're just not ready to hear it or use it. Nevertheless, thank the god or goddess and make an offering to them. Keep their image or a token of what reminds you of them on your altar and be sure to include them in blots.
Sometimes the newcomer isn't a god but a wight. The same advice holds true here. They may be good allies to have or they may not be in your best interest at this time. Still, respect the wight and give it offerings. After all. they came to help you at the request of your main god.
Pay Attention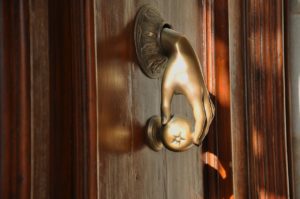 One thing to keep in mind is to pay attention to what the new god or wight has to say, even if they simply show up on your doorstep unannounced. Maybe you don't have a problem that needs their expertise–yet. Maybe they know something you don't and are there to help you through something which will be going on in your life. Still, other gods simply show up uninvited because you've piqued their interest for some reason.
Talk to your main god(s) and/or goddess(es) and find out if this will be beneficial or not. Some gods and wights you don't want visiting for a myriad of reasons. If this is a god or wight whom your main god doesn't want you to talk to, you'll have to make a choice. If your main deities have not steered you wrong, you should politely thank the god or wight for their offer and refer them to the gods you have a better rapport with. However, if your main deities aren't helping you, tread carefully because you don't need an annoyed god on top of everything else. You may have to at least listen to the newcomer and see if his advice is sound. Talk to your gods and see if there's a problem with going a different direction. Chances are, if your original gods aren't helping, they'll be glad to have you work with a newcomer.
This is just my advice, and as I often say YMMV or Your Mileage May Vary. Let me know what you think in the comments.  Thanks!