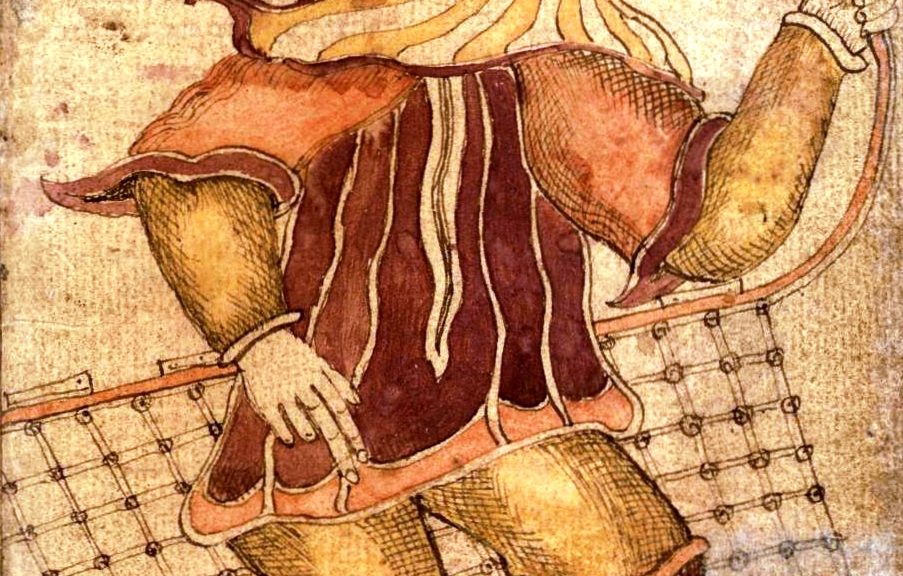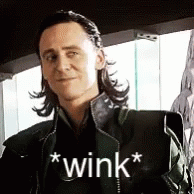 I read about an interesting seidr that had Loki giving advice to everyone. Now, I am rather skeptical about people being skinridden by gods, but the message sounded like it could've been from Loki–at least the Loki I know. So, I'm going to keep my mind at least somewhat open when it comes to that seidr.
My Experiences with Loki
Loki is sort of the ADHD poster child of the gods. Who is on a sugar and caffeine buzz. Although the stories may show him as malicious at times, I've found that he's more of a sympathetic trickster god. He plays tricks that often gets him into trouble, but he also works hard at trying to fix things. (Often to avoid the ire of the other gods.) He doesn't like hypocrites and will often voice his opinion, whether the opinion is wanted or not.
Advice from Loki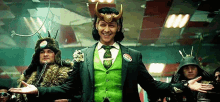 I've gotten advice from Loki, often because Tyr didn't have advice for me. Loki's advice is…well…, not necessarily the best. Sometimes he's made things worse. So, I don't necessarily follow his advice. Because he's a chaos god, you can expect your life to be interesting if he shows up.
Seidr and Skinriding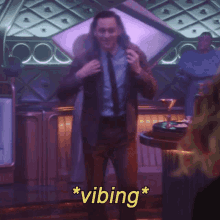 If I were to do seidr, I don't think I'd want Loki skinriding me (possessing), just because he'd do something that would get me into loads of trouble. The Seeress who let Loki skinride was bold in doing so, probably because she had people who could help her if anything went wrong. And probably because Loki is a god and pretty much gets what he wants. The Seeress is undoubtedly experienced in seidr, so I can't pass judgment on that.
Loki's Advice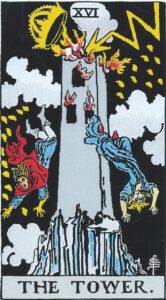 Loki made it clear we need to bring joy and play into our lives. Because we're facing a dark time. A time when everything is in upheaval. He also said this is a dangerous time for pagans because of the enemies we face and we must build our masks to keep us safe. That's why many of us don't want to be outed. Lastly, he said that know that Odin is working to ensure things survive during this time of upheaval. The term, Ragnarok, was used. Many other pagans have used the term "Tower Time" to describe what we're going through.
What is Tower Time?
Tower Time refers to the Tower card in Tarot. It means utter destruction and change, if I understand it correctly. This time is when the tower (old thing) is destroyed and people must rebuild. It is a time of violent change.
I am not fond of "Tower Time." But we're obviously living through it. And Loki apparently gave us advice for dealing with it.
What Do I Think About This?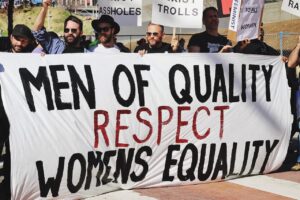 If Loki did indeed skinride and give the people there his message, I think the message is sound. Even if he didn't, the message is sound. We need to find joy in life. We need to be careful because of the Christian extremists. And we need to have faith that something will survive this time.
To be honest, I'm worried about the future of the human race as well as the future of the United States. We have Christian Taliban trying to make the US into a theocracy. This is definitely worrisome. We've also seen how five Christians have relegated women to breeding stock.
I don't have an answer to what is going on. But Loki sure seems to think that somehow we'll get through this if we're careful.
—
Did you know you can become my patron for as little as $5 a month? This entitles you to content not posted anywhere else. Plus you get to see posts like this three days before the public! Without patrons, I'd be having a very hard time keeping this blog going. Become a patron today!Become a Patron!