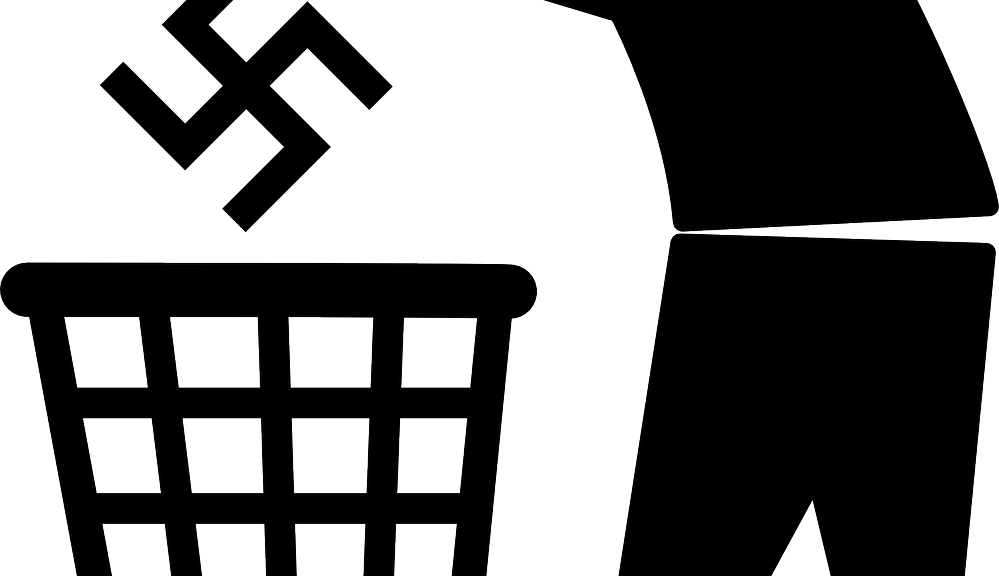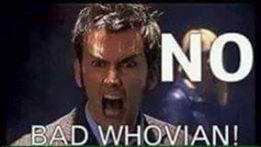 Nazis, seriously? A reader of this blog commented on a post of mine saying he'd be rather be called a Nazi over Antifa.
What is this world coming to? Seriously?
Kids, it's not either/or. It's "None of the Above."
Nazis, Seriously?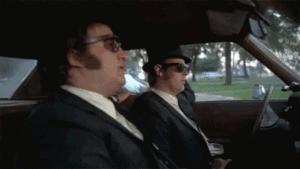 How the fuck did we get to the point where people align themselves with the Nazis? The NAZIS, for the gods' sake. These were the bad guys in WWII. They believed in a "master race," even though race is a construct. Nazis believed in genocide. They committed countless atrocities.
No Communists, Either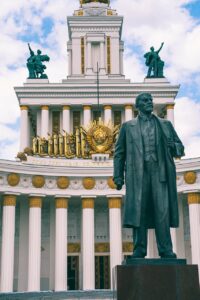 I'm not a communist apologist, either. Stalin and Mao (to name a few) committed atrocities in the name of communism. Mass murders and genocide. Even today, communists oppress and murder people. People are not free under their regimes. According to the Washington Post, Antifa is the equivalent of leftist neo-Nazis. So, both Antifa and Nazis are bad.
Where the Wackos Meet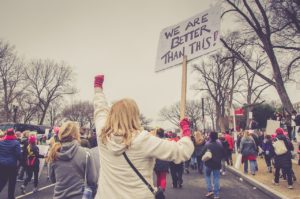 You go too far right or too far left, and the methodology of the institutions look the same. Oppression. Mass murder. Destruction of people's rights. In fact, the sides who oppose each other start behaving like each other the farther right or left they go. Sure, their rhetoric might be different, but those are just words. I'm talking action.
If your side is the one talking about harming other people, murdering, or proposing lunacy instead of logic, you are part of the problem. You have become like your enemy, and I honestly can't see any real difference.
Freedom, or Just a Way to Harm People?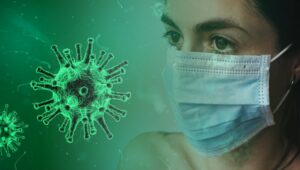 In the United States, we value freedom. But freedom doesn't mean you can do anything you want. Your behavior and rights stop where you are harming someone. In other words, I have the right to swing my fist all I want to as long as it doesn't impact someone's nose (or body). Likewise, I don't have the right to cough on, breath on, or otherwise spread my germs on people during a pandemic. Yeah, wearing a mask sucks. Deal with it. Don't want to get a vaccine? Don't expect to keep your job in healthcare.  Get a job that isn't affected by the mandate.
Conspiracy Theories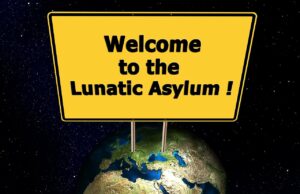 Conspiracy theories abound on both sides of the political spectrum, but I hear more from the far right than the far left at the moment. People no longer use logic. Instead, the more fantastic the claim, the more they believe.
Look, if you (or anyone, for that matter), make a fantastic claim and expect me to believe it, you'd better have PROOF. And not a "well, Faux News says…" Give me testable, verifiable proof of your claim by legitimate sources. Because the more fantastic the claim is, the more proof you need.
You CAN Be Neither Far Right or Far Left
Honestly, people. You don't have to throw in your lot with the goosesteppers of either camp. No, you don't have to agree with everything one side says or another side says. You can use LOGIC to deduce which claims are true.
Nazis and Antifa followers are both wrong. You don't have to follow either of them.
—
Did you know you can become my patron for as little as $5 a month? This entitles you to content not posted anywhere else. Without patrons, I'd be having a very hard time keeping this blog going. Become a patron today! Become a Patron!