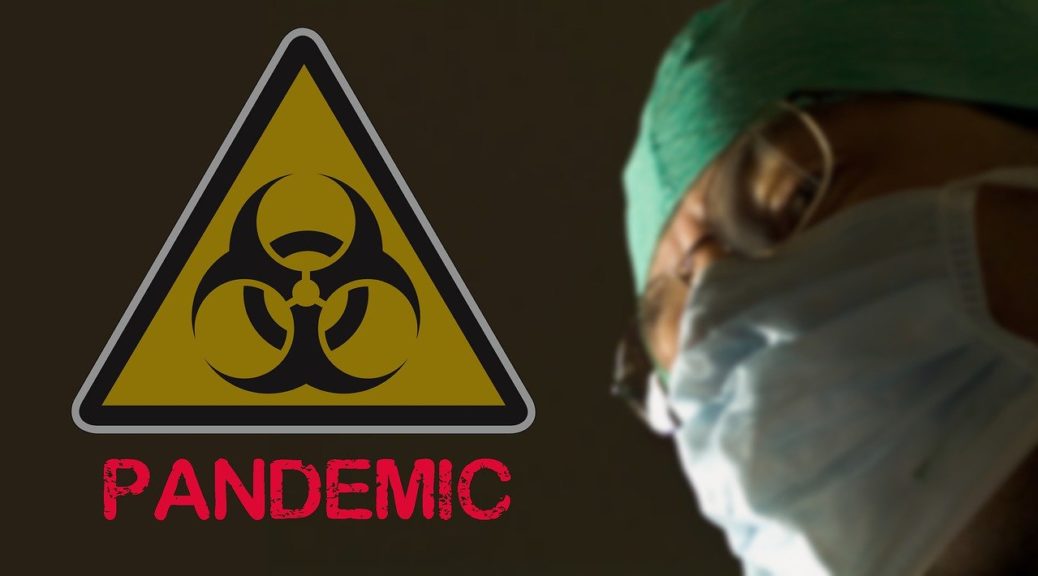 Why Bad Things Happen — a Heathen's Perspective
Why Bad Things Happen — a Heathen's Perspective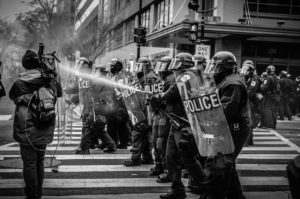 If you've followed my blog for more than a couple of years, you know I've written about why bad things happen before. But sometimes pieces need updating, and quite honestly, there's enough turnover in readership to warrant another look at why bad things happen.
The Year of Hell
This year, 2020, will officially be known at my house as the Year of Hell. It started with a close relative dying and went down from there. You already know about the pandemic and economic down turn, as well as the civil unrest.
If there's any consolation with this pandemic, I may have already gotten COVID-19 and the proverbial Angel of Death has passed by my door. This time. Another positive side, I don't live in an area with lots of protests. We have also (so far) escaped having a really awful fire season around here, even though we've had to deal with unhealthy air from the Washington/Oregon/California fires. I'm not getting as many work assignments, which cuts the money back, but my spouse hasn't been laid off, and I'm still capable of writing. So, that's what I'm doing. But, I've been watching the news in total disbelief at people's behavior.
I want to slap everyone's face and shout, "What is wrong with you people?"
Obviously, that isn't going to happen, so I am holed up in my little home, hoping the moron who sneezed nearby me at a grocery store didn't have COVID-19.
Yeah, it's that kind of year.
No, the Gods Are Not Punishing Us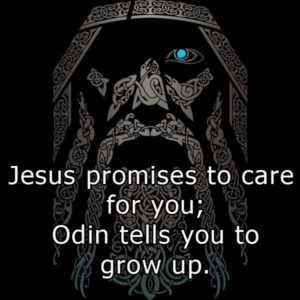 Bad things happen all the time. Because we're raised in a Christian society, we're tempted to draw the conclusion that the gods are punishing us. After all, the Judaeo-Christian god is great at punishing mortals, if you believe the Old Testament. And our Heathen gods and goddesses can be vengeful, but this isn't necessarily the case when it comes to humans. Unless you really piss off Old One Eye, (Hi, Odin!), chances are you're just a victim of random events. I mean, seriously, what can one mortal do to garner the wrath of a god or goddess? Certainly not enough to warrant a pandemic, race riots, violent protests and responses, epic wildfires, a global depression, and a very contentious presidential election.
Let me put this in perspective: humans are nothing compared to the universe. The gods take interest in us because we are their children. But they don't take interest in everyday affairs unless they want to. When the forests become kindling because of a shift in the weather patterns, it's unlikely Loki threw a match in to start the fires. Rather, he might enjoy the chaos of the outcome, but that is his darker nature. But the wildfire that ensues is either because of lightning, or it is manmade in some way.
Bad Things Happen Randomly
It's more likely that bad things occur randomly, or may have been set in motion due to poor choices people made. The gods didn't cause COVID-19 to jump from a bat to a human by way of pangolin or some other animal; viruses are quite handy at doing it by themselves. Chances are, it was the folly of a vendor who trafficked the infected animal, the person who ate the infected animal, or (if you believe the story about the Wuhan laboratory) the lab that isolated the virus. In other words, we have no one to blame–or at least no one to blame but ourselves, as humans.
Why We Look to the Gods when Bad Things Happen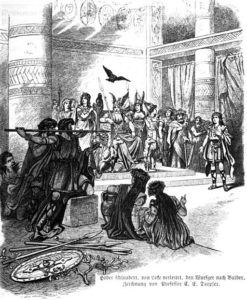 As humans, we often look to higher beings when bad things happen. It's part of feeling helpless. We ask the gods to help us, or we blame the gods for something that happened to us. But the gods are not our bitches. They don't run when we call; they often don't cause calamities either. The tornado that touches down does not know or care that people are in its way. It simply behaves according to its nature as defined by physics.
Likewise, viruses don't care if you're the president of the United States or if you're a child in a third world country. It will infect you if you don't take precautions against it, and the random luck of your genome and your health may be the only thing that might protect you if you somehow contract the disease.
It's human nature to look to a higher power when something bad happens. Questions run through our minds such as "Why didn't Eir stop this?" "Why is Odin punishing me?" "Will Thor protect me?" Our gods generally don't take sides when it comes to our lives, although we may try to please them with offerings and ask for help, but there are no guarantees. Even Frigg and Odin couldn't stop the death of their son, Baldr.
Our Wyrd is our Wyrd. It's how we respond to it that can change it. Not our prayers or offerings.
Why Bad Things Happen
Bad things happen. Good things happen. Sometimes things happen for no reason. Sometimes things happen because humans set things in motion without knowledge of the consequences. And sometimes there are bad people who do bad things. Being in the wrong place at the wrong time. Sometimes Murphy is in control.
I can look at this year and wish it were gone already. It doesn't mean that next year will be better, but there is always hope that things will improve.
What Can We Do When Bad Things Happen?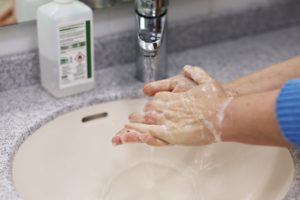 Believe it or not, you aren't totally at the mercy of fate. There are things you can do to prevent further calamity—at least to yourself.  Just like people who wear seatbelts in a rollover crash and somehow survive, you can make everyday choices that will put the odds in your favor if something bad does happen. I mean, some of it is a no-brainer, like wearing seatbelts, wearing a mask when you're in public, washing your hands, and getting your flu shot. Some things take a little more planning, like when you go on vacation, or choose to live in an area where natural disasters occur.  We evolved with a pretty big brain and enough foresight to conceive of possibilities. Use your brain and think it through. Maybe driving while intoxicated isn't safe, and you should get a cab instead? Maybe driving with your headlamps off at night isn't clever?
Occasionally, you're going to have bad shit happen that you can't work around. Trust me, I know. I've lost people to bad things that I had no control over, although, in retrospect, they did when it came to matters regarding their health. Still, there are things you can't always account for, and with the exception of Odin and the Norns, we pretty much don't have a clear picture of everything in our future.  But just remember, the gods aren't out to get you, unless they've told you they are.
And even then, don't believe everything you hear. Seriously. We can't control everything, so control what you can and move on.