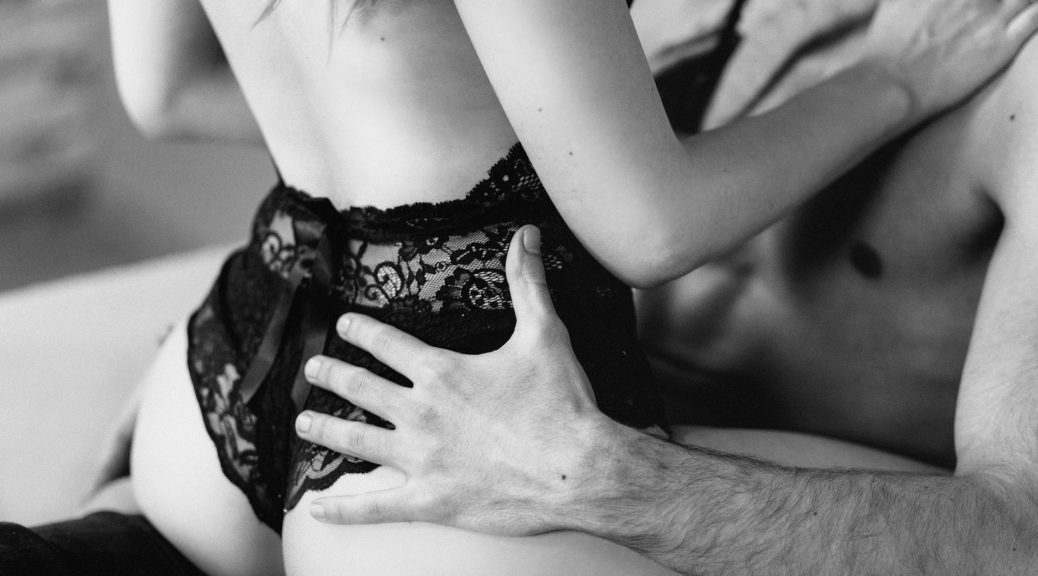 Do I Have to Join Sex Rites as a Heathen?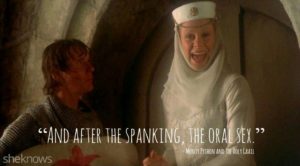 Oh boy! The Rational Heathen gets to weigh in when it comes to sex rites. Look, before we get started, if you're all for sex rites, orgies, and kink in your life, this post isn't for you. You can merrily go about your business and have fun.  No, this is for those folks who are a bit on the uncomfortable side when it comes to joining in a sex rite that is purportedly Heathen.
A little bit of background: I've been doing research on Aleister Crowley, the occultist and sexual deviant who started his own religion, Thelema. His…ahem…antics, are somewhat legendary. So, I thought this is one area I haven't really touched on (pardon the pun) and I figure it's something you probably would enjoy reading about.
Let's Talk Sex
My topic for today's discussion is no doubt going to get some panties in a wad. I expect that. Everyone has their own comfort level with sex–heterosexual, bisexual, and homosexual. Some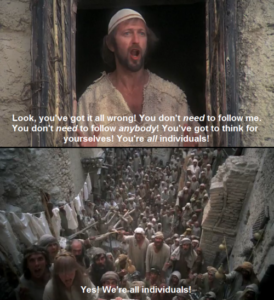 folks are closer to celibate and some are swingers. Some are into BDSM. What you do in your bedroom and is between consenting adults is pretty much your business. A large number of heathens are gay and lesbian, according to interesting polls. That being said, let me reiterate: what you do in your bedroom and is between consenting adults is pretty much your business. I'm not talking about you. No, I'm talking about coerced sex rights. I'm talking about people who claim you can only know a god or goddess if you perform sex with them or their members.
Anyone Can Communicate with Our Gods
Before we get any further on the sex thing, let me explain. Our gods are not the institutionalized gods of the Judaeo-Christian beliefs.  We don't need priests, pastors, priestesses, gothi, gythia, or whatever to communicate with our gods. Our gods are listening. They are present, but not omnipresent. We do have to make an effort to communicate with them. But they don't exclusively talk to the local priest or priestess. They may have more conversations with the gods due to their work, but a lay person can establish a relationship with gods, goddesses, and wights. No sex required.
My Own Experience
I'm not a prude, nor am I celibate. That being said, I had an interesting experience once when I was first getting into Heathenry. Tyr had contacted me some time before and I was going on the Internet in search of information. Eventually I landed on a site of a rather well-known Heathen. This Heathen had a website which looked pretty decent. Suddenly, I felt Tyr's presence and he said flatly, "That person is full of shit. Stay away from them."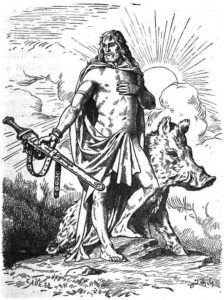 I honestly couldn't see the problem. The information looked decent enough, but I trust Tyr. It was a couple of years later when Tyr's words proved spot on. I ran across several conversations how this person used their students for sex rites. Now, I don't know the entire situation, but when a mentor starts using students for sex, it is a violation of trust.  Sure, they might be willing, in the hopes of gaining more knowledge or favors from the fertility and sex gods, but seriously? It is taking advantage of another person.  And that, my friend, is where I have a huge issue with it.
And I will call them a charlatan, because if they can't teach without fucking, they're not looking to teach you anything other than how they get their rocks off or how wet you make them. Remember: they don't have the exclusive direct line to the gods and goddesses. In fact, I would state they don't have a line to the Heathen gods because if they expect something from you that is freely given from the gods, they aren't in this for teaching people. They're in it to use and abuse people.
But What About Freyr and Freyja?
Ah, so what about Freyr and Freyja? Aren't they sex gods? Well, yeah. And yeah, they do show up when you have sex.  But they don't need you to fuck a gothi or gythia — your significant other or boyfriend or girlfriend whom I would imagine you feel something towards works just as nicely. And celibates can communicate with both of them just as easily as well. (I'll leave that to your imagination.) And both of the Vanir are pretty receptive outside of sex, too.
The tl:dr Upshot
I suspect if you got this far, you did read this piece. That being said, if you feel uncomfortable running around naked (aka sky-clad), having sex with a gothi or gythia, having sex with someone you don't know or barely know, having sex as a ritual, or having forms of sex you don't want (BDSM, homosexual, heterosexual, or any sex that might be considered deviant), you should not ever have to do that. The gods and goddesses will hear you just fine and they don't require sex rites. Anything else is coercion by someone who wants to use you. Don't fall for it.