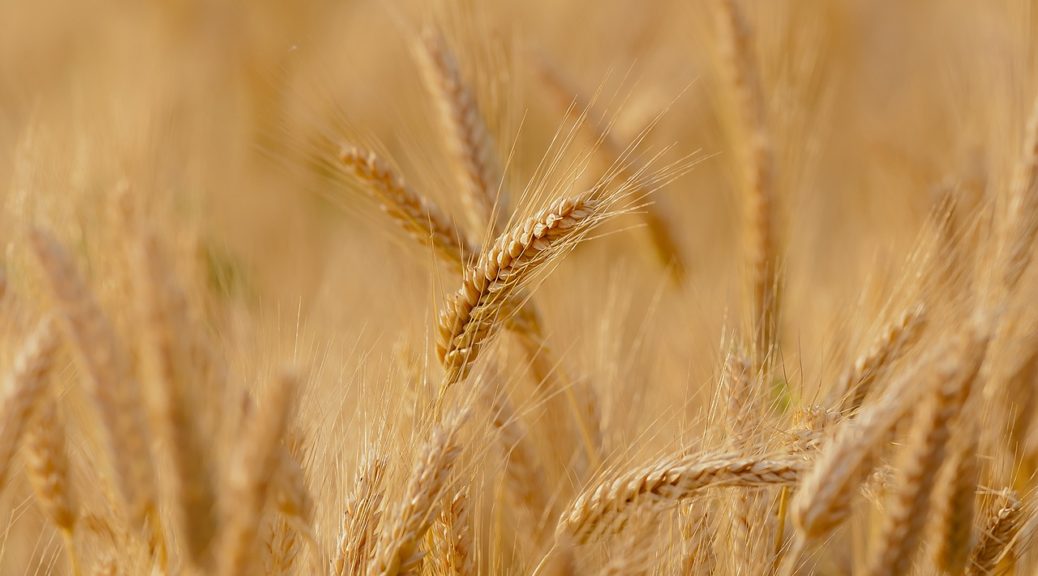 Hlæfæst or Lammas, or Something Else?
Hlæfæst or Lammas, or Something Else?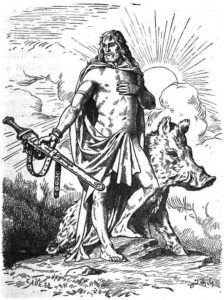 We're coming up on August 1st, which is the August Harvest Festival, Hlæfæst. It's also known to most modern pagans as Lammas. If you're still using the AFA Holiday wheel-of-the-year, it's called Freyfaxi. For obvious reasons, I'm not keen on the AFA world, and after having read about the story of Freyfaxi, I don't consider it a good name for a harvest festival, although Freyfest might be more in tune with the holiday.
What to Call the First Harvest Festival?
So, I've decided to simply call it the August Harvest Festival or Hlæfæst (Loaf Feast), in honor of the holiday that existed in Anglo Saxon times before Christianity got its mitts into it. If you feel more comfortable to call it Freyfest, by all means, do so.
What is Lammas or Hlæfæst?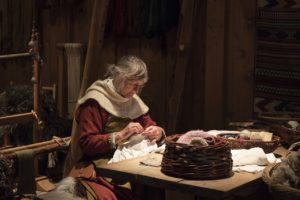 Hlæfæst is probably more of a modern day creation than it is a holiday from the past. We can kind of associate it with Lammas, which is the Wiccan/neopagan version of the holiday. It's the first of three harvest festivals many Wiccans/neopagans celebrate. Lammas literally means "Loaf Mass" or "Loaf Feast." As I said above, it has been Christianized, like so many of the pagan holidays, that we have to go by what little we can gleam from past traditions and historical notes.
When the Christians Honored Lugh
I remember going to church while in parochial school during the Blessing of the Loaves, which is the Christian version of Lammas. Naturally the Christians decided to Christianize it to get more people on board with their teachings. In the past, people associate Lammas with Lugh, who is a Celtic god. I can imagine Lugh laughing at the Church because they kept his holiday–they just gave it different trappings.
Can We Celebrate Hlæfæst as Heathens?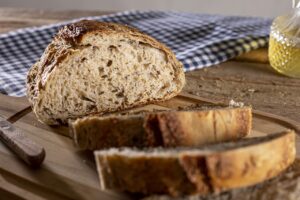 Although Lammas celebrates a god from the Celtic pantheon, there's no reason why we can't appropriate it and call it Hlæfæst. Hlæfæst celebrates the grain harvest, which honors Sif, Thor, Freyr, and Freyja. Rather than just honor Freyr with Freyfaxi, I think honoring four gods and goddesses is better because these are the gods who make the grain grow. It makes sense to give thanks to them.
Remember that Heathenism, although based on an ancient religion, is pretty much still new, which means a lot is still open for interpretation. You can celebrate Hlæfæst as it suits you and your family.
How to Celebrate Hlæfæst
Since we're kind of on our own when it comes to how to celebrate Hlæfæst, I propose the following:
Bake bread using local wheat or as many local ingredients as you can in honor of Thor and Sif. If it's too hot, try a bread machine to make your bread.
Cook a pork roast in honor of Freyr. If it's just too hot to cook a roast, go with pork chops or some other cut of pork that is simple to cook.
Cook vegetables and eat produce that is in season along with the pork. Thank Freyja for the food.
Offer a mead toast and blot to the gods and goddesses that helped bring this food to your table.
Visit a local farm or farmer's market and buy fresh produce for yourself and your family.
Decorate your house with a harvest theme.
Make offerings to the landvaetr and the gods.
Tell me if you celebrate Lammas or Hlæfæst, and what you do.
—
Did you know you can become my patron for as little as $5 a month? This entitles you to content not posted anywhere else. Plus you get to see posts like this three days before the public! Without patrons, I'd be having a very hard time keeping this blog going. Become a patron today! Become a Patron!