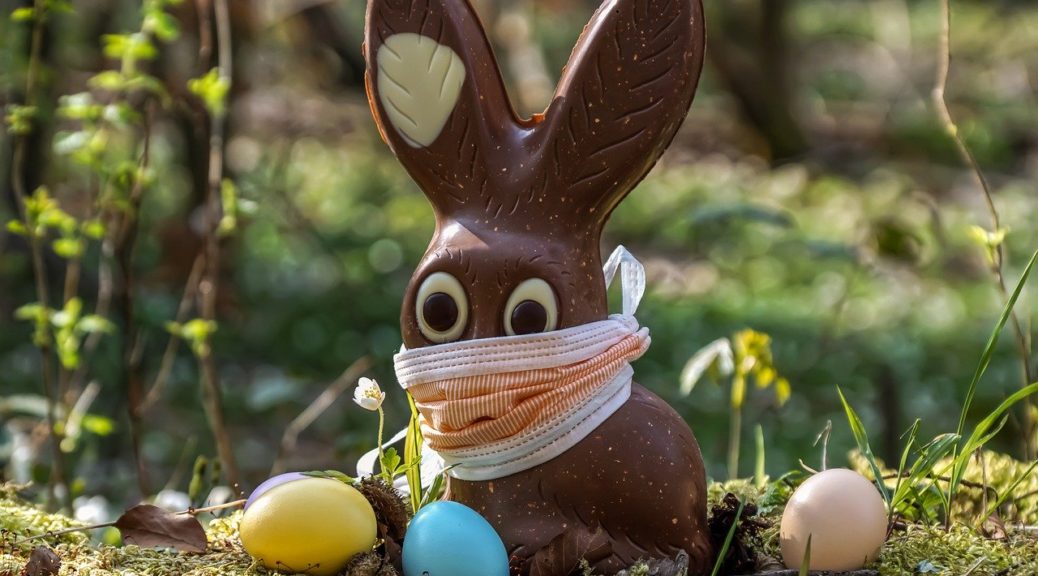 5 Great Things Heathens Can Do to Celebrate Eostre Anytime (and While Under Quarantine)
Okay, by now you're all probably sick and tired of the quarantines and stay-at-home directives. It's no big thing for me because I'm a writer, and more importantly, an introvert. (Gosh, a writer with a scientific degree? An introvert? Unheard of!) Anyhow, while the Christians are bemoaning they can't go to mass for Easter, we Heathens can still celebrate the month of Eostre. Even if you're the sole Heathen among people of other faiths in your household, there's no reason why you can't enjoy yourself during this time. Here are five ways you can celebrate the Feast of Eostre (whether or not you believe she is a goddess):
1. Dye Eostre Eggs with Your Own Natural Dyes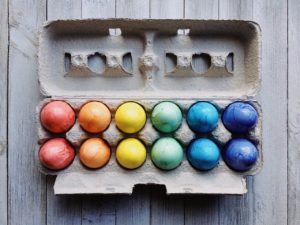 This one takes a little bit of work and some ingredients, but the colors are spectacular and there's no reason why you shouldn't try it at least once. Most of the ingredients are probably already in your refrigerator or pantry. Here are some links to recipes for dyeing your eggs with natural ingredients that are completely safe (unless you have an allergy to particular food ingredients):
Kitchn has some eggcellent recipes for dyeing your eggs colors such as blue, pink, lavender, yellow, and orange. They tell you what your eggs will look like if you use white eggs or brown eggs. (Hint: use both and have a host of cool colors!)
Good Housekeeping has similar recipes, but includes a way to make your eggs dark blue. I like their suggestions.
Dyeing eggs with your own colors is more fun than using tablets out of a package. And you'll probably like the results better.
2. Eostre Egg Hunts for the Kids (and Pets)
This one doesn't have to be for kids only, but if you're alone or staying home with your significant other and no one else, this isn't probably as fun as it could be. Naturally if you have a yard, hiding eggs becomes easier, but you can also hide eggs in a specific room. If you hide eggs inside, be sure to have an egg count, otherwise you may be in for a nasty surprise (and smell) in a couple of weeks. And while you're at it, if you have a pet, you might want to hide some treats for them and show them the first few treats, so they might get the idea of searching for treats. Dogs can usually figure this out, but I'm not discounting cats.
3. Have a Feast in Honor of the Gods and Goddesses of Spring
Whether or not you believe that Eostre was the Anglo Saxon goddess (or Ostara, a Germanic goddess) of spring and fertility, we can always hold a feast in honor of the gods and goddesses of spring. Roast a pig or ham in honor of Freyr, and dedicate the feast in honor of him, Freyja, Thor, Gerdr, Sif, and Idunn, among any other gods and goddesses you'd like to include. Even if you're a solitary Heathen, you can make yourself some pork and make an offering or blot to the gods.
4. Get Your Garden Planted
Whether you live on a farm, in the suburbs, or in the city, you can have your own garden, even if it is only a container garden. In most parts of America, it's
warm enough to start seedlings outdoors, and for those of us who live in the colder climates, we can start them indoors. Not sure what to plant? Start with herbs. Most are easy enough to grow, and you can dry them and use them in a number of recipes and in rituals. Container gardens are great for apartment dwellers because they take up very little room and they are portable.

5. Meditate Outdoors
It's springtime, which means that you should probably enjoy the outdoors. But with the quarantine, you may be pressed to find a spot where you can enjoy yourself. With meditation, you don't need a big place to get away: your balcony or backyard will do. Or, if you're not under a strict stay-at-home order, find a quiet place in a park or forest where you can be away from people and simply meditate. Never meditated before? Check out Meditation for Fidgety Skeptics. Meditate on the season and the world around you. It will help ground you as a Heathen plus put you more in touch with the gods and goddesses of Heathenry.
Okay, so now you have some things to do for celebrating the Feast of Eostre. Go, and have fun. And stuff yourself with chocolate bunnies, because I said so. Next post, I'll give you ideas for keeping yourself and the kids busy while indoors.
—
Disclaimer: This post contains links to affiliates that give The Rational Heathen a small stipend if you purchase from them. I would encourage you if you're going to buy these products to purchase them here so you support this blog. Thanks!