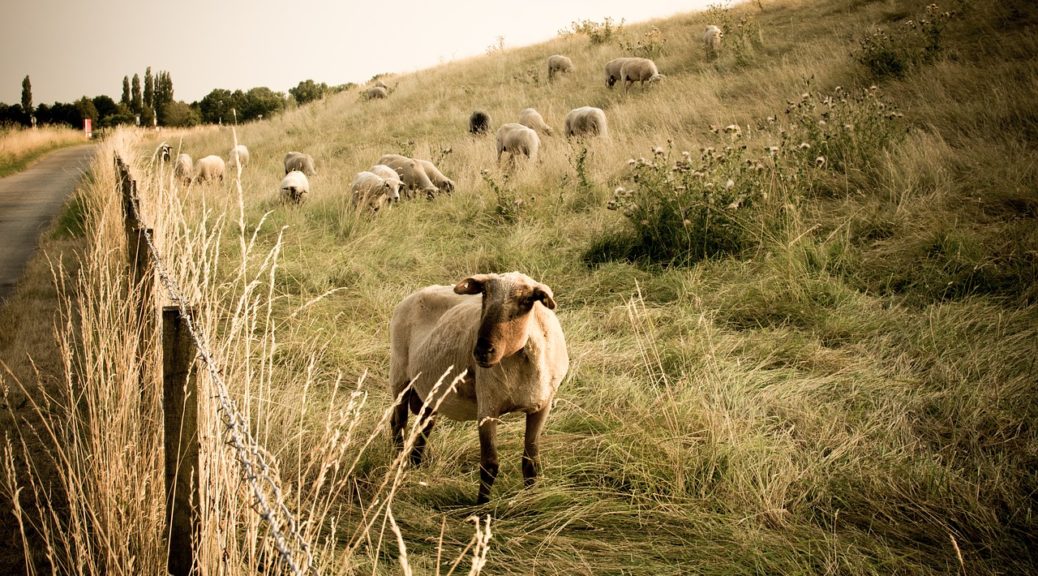 The Month of Gormánuður or the Slaughter Month
By now, we're in the midst of Gormánuður according to the old Norse calendar. It is the first month of winter according to the ancient calendar, and it is the month of slaughter or butchering. I figured that since I've talked about Haustmánuður, the Harvest Month, I should continue with the months…well,…monthly, so you can get a feeling of the ancient Norse year.
A Bit of History About Refrigeration (Stick with me on this)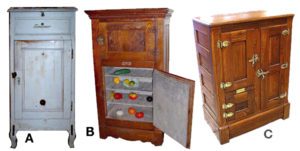 Nowadays we have refrigeration, which is possibly why Gormánuður may be puzzling to some of you. After all, we can get meat year round and keep it in the freezer or refrigerator. And you're probably quite aware that our ancestors didn't have refrigeration until 1913–not that long ago–available for home use. Even then, owning a home refrigerator was expensive and it didn't become popular until the 1930s. So, your recent ancestors probably had iceboxes–that is actual boxes that held ice to keep their food fresh. The icebox was invented and patented by a farmer in 1802. The original icebox was made from wood, rabbit skins, and lots of ice (duh!).  The icebox took off, and there even was a market for harvested lake ice up until the 1930s. These required ice houses that kept the ice together even during the summer months until the lakes started freezing over again.
As an aside, as a child I did hear adults use the term "icebox" for refrigerator, even though the days of the icebox were long since gone. I assumed that they meant "freezer" because that's where you kept the ice. Yeah, that makes me older than dirt. Deal with it.
How Did Gormánuður Get Its Name?
So, how did Gormánuður get its name? Well, if you didn't have refrigeration or even an icebox, slaughtering an animal was a bit problematic. You had to either slaughter and prepare the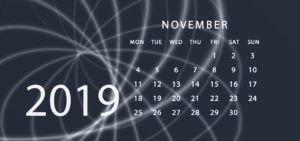 animal right there or risk spoilage, or you had to wait until the weather was cool enough to keep the meat fresh. Since it was very expensive to feed animals during the winter months (using up valuable resources of hay and grain), most farmers slaughtered all but their breeding stock for the next year. That required a way to preserve the meat so it would last during the winter and into the early part of the summer.
In many climes, Gormánuður was cold, but not brutally cold yet. Although the days were significantly shorter, there was still daylight left. And you could pretty much count on the weather keeping your food cold before you could salt it and preserve it further.
Common Practice Even into the 20th Century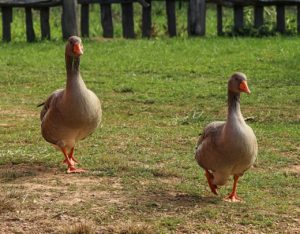 Surprisingly, the idea of butchering meat in the fall was common practice until fairly recently. It wasn't that uncommon for farms to slaughter pigs in the fall and store to have "pork sales" in the months leading up to Christmas and Yule. If you ever wondered why it's still popular for people to have a Christmas ham, there you go. That, and our ancestors had a ham to celebrate Freyr during Yule and the increasing daylight. In fact, after hunting season, I'm going to be slaughtering goats and geese to reduce the herd. I suspect other farmers and ranchers out here do that out of necessity, too.
Nowadays, we see some of the remnants of this, but in the age of factory farming and a global economy, we can get foods we like anytime and don't have to wait to get our favorite foods. All we have to do is shell out a bit more money to get what we want. When I buy foods, I tend to choose local, so the seasons are more apparent to me.
Ways to Celebrate Gormánuður
With Thanksgiving or Harvest coming up, celebrating Gormánuður is easy. Farmers and ranchers have raised turkeys to be slaughtered during the fall just in time for Thanksgiving and Christmas. While they're not pigs, goats, or cattle, you can certainly go with the intent of the season. Here are some other ways to celebrate Gormánuður:
Look for deep deals on local pork.
Choose foods which would have been harvested in October and November as part of your Harvest meal.
Choose local foods over those imported from the gods know where.
Learn all you can about local farming and slaughter practices. Find those farmers who use sustainable methods and patronize them.
Hunt for your meat. You'll have a learning curve if you don't hunt, so if you can find a knowledgeable and ethical hunter who will let you tag along this year just to help them (and maybe get some yummy venison), do that.
Get your pantry stocked up for Yule.
—
Hey! Did you enjoy this article? This article was funded by my awesome patrons over at Patreon. For as little as $1 a post you can support this blog and see many of the posts before they come out and exclusive content! Click here to subscribe and Become a Patron!