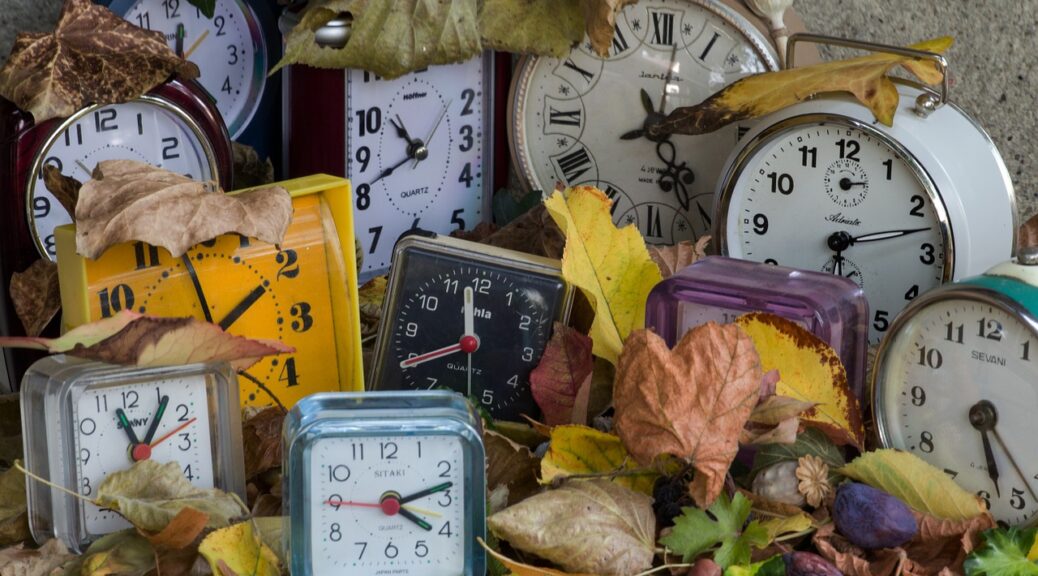 Wake Up Calls from the Gods
For the past few years, humans have gotten wake up calls, but few are answering them. For the most part, we humans wander around kind of clueless, and yet, the gods are constantly telling us when we're doing it wrong. Only, we don't listen.
The Wake Up Calls, or Why We Can't Have Nice Things

If you've felt like your life is in complete turmoil all the time, join the club. Between the pandemic, the bizarre weather, and the social problems, you might be feeling just a tiny bit stressed out. No, it's not just you. These are the times we live in.
The gods have been sending us messages or wake up calls — and a good portion of our population has decided not to heed them. So, we're dealing with the fall out from the problems.
What Wake Up Calls?
At this point, you may be wondering, "What messages? What wake up calls?" No, chances are Thor didn't hit you with a bolt of lightning. But you might have been under that nasty heat dome or are dealing with wildfires and smoke right now. It's unlikely Eir whispered in your ear when you got sick, but you've heard the CDC announcements to get your COVID-19 vaccine. Or maybe you thought that Tyr might grace you with his wisdom, only to hear the news on how some people are still complaining about the inequality they're dealing with.
The Gods Talk to Us in Many Ways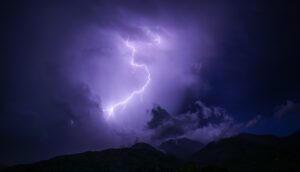 While some of us are fortunate (or crazy enough) to hear our gods actually speak; our gods constantly interact with us daily through our environment. They speak through Nature a lot, and if you pay attention, you get it. Problem is, there are a lot of people who hear the messages and don't care, disagree, or think their own opinions are more valuable than what the gods say. This is stupid and foolhardy.
Does human ignorance and arrogance frustrate and anger the gods? Of course it does, but Humans aren't their only concern. They don't intercede for us because, quite frankly, they have other business to attend to. What business? Shit, I don't know. This is a big universe, and the gods speak in ways they want to.
The messages are clear, and ignoring those messages are at our own peril, because the consequences are severe.
Dealing with the Pandemic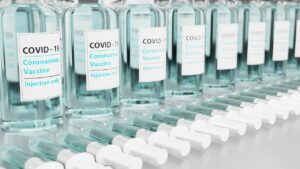 We don't really know much about how the pandemic started. Sure, there are a bunch of conspiracy theories out there, but most scientists believe that SARS-CoV-19 was a bat disease that was spread through an intermediary host such as a pangolin to humans, and mutated enough to become a pandemic.
Pandemics get their power from people in crowded conditions, such as cities. Usually the pathogen is highly contagious and mutates at an astonishing rate to infect as many people as they can. That's why crowds are a really bad idea. And without protecting yourself and others some way, you can quickly spread the disease.
With our crowded planet, it's easy to see disease spread. That's why vaccinations are important–to help build immunity against the pathogen. Otherwise, you're playing Russian Roulette with your life and your family's lives.
Pathogens in the Past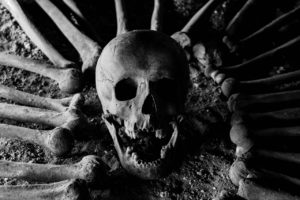 Before vaccines, people either got sick and died, or they had enough natural immunity to combat the pathogen, or they practiced their own form of social distancing and rode out the pandemic. The problem, of course, was that a lot of people died. The Black Death is a prime example. It's estimated that the Black Death wiped out anywhere from one third to one half of Europe. Whole villages became ghost towns within weeks, if not days, because everyone became sick and died.
Back then, people always assumed it was because their Christian god was displeased with them. In reality, it was a dangerous bacteria that mutated that spread easily either through coughing, flea bites, or contact with contaminated bodily fluids.
Like today, conspiracy theories were common back then. People blamed the Jewish population for poisoning the wells or bringing on the disease, when they did not. People thought it was pagans or witches casting spells on them. So, it wasn't uncommon for Jewish and pagan persecution back then, due largely to ignorance.
Now the Gods Speak with the Pandemic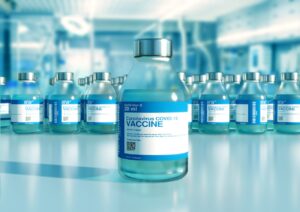 Some people think their god will save them from this disease. That is hubris, and they're fucking wrong. People have been either ignorant of, or ignoring the science behind the pandemic and vaccinations. Time and time again, doctors have proven vaccinations save lives. Did you live in fear of smallpox while growing up? Did you worry about getting measles or mumps? How about polio? All these diseases are relegated to the history books (or are outbreaks in unvaccinated communities) because of vaccines. Rabies is a small concern unless you get bitten by a wild animal (bat, skunk, or raccoon, for example), largely because we vaccinate our pets against rabies. And what do they give you to save your life? A course of vaccines to amp up your immune system to fight the disease.
But now, people refuse to be vaccinated. And yeah, the disease is still around, and more powerful with the Delta variant. So, when the CDC said it's okay to go without masks if you're vaccinated, people read the first part of the statement without the last part. (How stupid can they be?) The gods do not suffer fools, and those who decided it is their god given right to infect themselves and spread it to others are tempting a big smack down. And now, we have rising cases.
Don't be part of the problem. Be part of the solution. Get a vaccination. You can get COVID-19 Vaccination Information HERE.
What About the Fires? Mega-drought? Excessive Heat?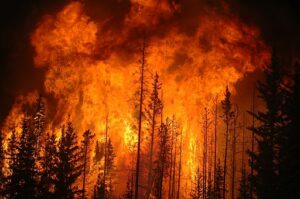 I know you've probably heard politicians and scientists talk about climate change. In fact, I was a big climate change denier, but the more I look at the data, the more I think that spewing greenhouse gases into our atmosphere isn't a good idea. Furthermore, we need to reduce pollution. The US is a contributor, but China is easily the worst. And yeah, when people buy the newest gizmo instead of using the old one until it breaks or is incompatible with modern technology, they fuel even more pollution. We're seeing it as fires, heat domes, and droughts. Not to mention disappearing coast lines and melting glaciers.
What You Can Do About It
Get vaccinated. Wear masks and practice social distancing because the pandemic isn't over by a long shot. With those who are unvaccinated, they're causing SARS-CoV-2 to mutated into variants. Already some people are getting breakthrough COVID-19 which can still spread, even if the vaccine makes it less dangerous, if you catch it.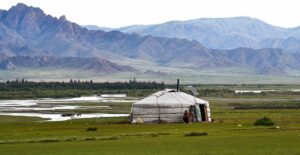 I'm not saying go live in a yurt and forgo your computers, smartphones, and latest gizmos. (Unless you really want to. But those Mongolians in the picture even have solar energy.) I'm not saying ditch your car. What I am saying is be smart about what you buy, where you go, and what you do. If you can, invest in renewable energy for your home such as solar, wind, or geothermal energy. If that can't happen, then consider purchasing the best energy saving devices when your old ones need to be replaced. Go LED bulbs because the twisty bulbs (mini-fluorescent types) still have mercury, plus they're brighter and a lot more energy efficient. Switch to power companies that don't use fossil fuels, if you can.
Buy from local farms that use organic and bio-sensitive methods of producing food, whether it's produce, meat, or dairy. Hunt and fish if you live in an area that supports that. (Learn how to do it right, seriously.) You can get several months of excellent meat that doesn't impact the environment. And send a message to your legislators. Tell them you want the town, city, county, state, and country to use non-polluting, renewable energy. Yeah, you can't fix what's going on alone. But you will have an impact.
My point is that these are wake up calls for humanity. Listen to the gods.
—
Did you know you can become my patron for as little as $5 a month? This entitles you to content not posted anywhere else. Without patrons, I'd be having a very hard time keeping this blog going. Become a patron today! Become a Patron!