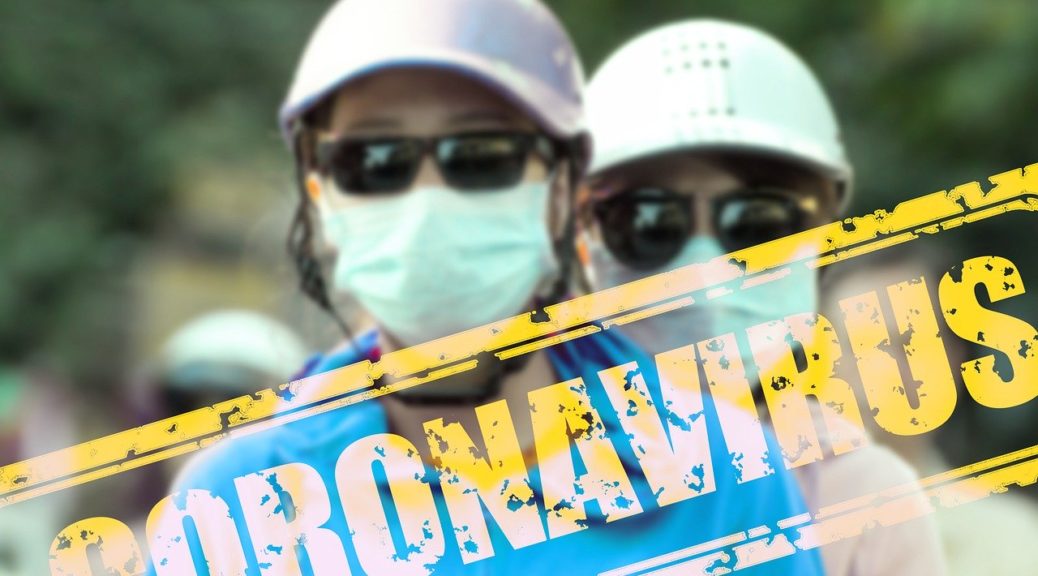 What Should a Heathen Do About the Coronavirus Pandemic?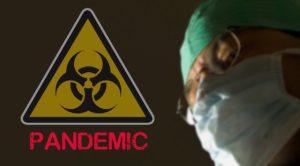 If you're like me, you're probably concerned about the novel coronavirus pandemic, SARS-CoV-2, or the disease it causes, 2019-nCoV. Now with it rampaging throughout the world, and in 33 states in the US, it's not a matter of if, but when. As a Heathen, you're probably wondering what you can do about it to ensure you and your family's safety. What should you do about the possibility of quarantines and restricted travel? Naturally, the Rational Heathen has her own thoughts on this matter.
Panic Bad; Preparedness Good
As one of the…mumble, mumble people…in the age demographic that is more at risk, I've been cursing that I don't have a way to grow younger. But the first thing I understand is that in any situation, panicking doesn't do a damn thing. If anything, it only makes the situation worse. This doesn't mean that you shouldn't be prepared for any possibility, such as quarantines, restricted travel, and possible shortages of supplies when it comes to the coronavirus pandemic. It's unlikely we'll see the same Draconian methods we've seen in China and elsewhere in the world, but there is a possibility, depending how bad the coronavirus pandemic  might get.
My husband woke me up this morning to ask me a simple question. He asked me if I thought it was too early to start planting seedlings when the National Weather Service forecasted

temperatures to drop into the 20s. I have a tiny greenhouse, but it's not heated, so I told him yes, it was too early. I figure when we stay at least in the 30s, I can start planting.
Now, he never has been concerned enough about the garden to ask me about it. I had volunteered the other day that I had seeds that I could plant that would give us fresh vegetables, if there were shortages. But, of course, I'd have to actually plant them ahead of time. Not that I'm a huge prepper or anything. Even so, we have game meat and can hunt small game. I have livestock. I can and dry food. It's convenient to do so. My basic Heathen habits of keeping and preserving food has already gotten us far ahead of the curve.
What Should You Do About the Coronavirus Pandemic?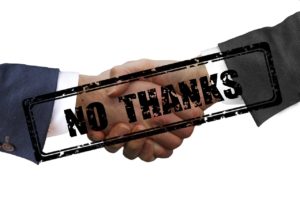 At this point, you're probably wondering what you can do. Maybe you don't have a small ranch and live in the city or suburbs. I get that.  My soil is too rocky for a garden and the only things I've gotten to grow in it is mint, oregano, and thyme. So, I do container gardens. And you can, too, no matter where you are. Check out the Homeland Security's preparedness pages and prepare a disaster kit for yourself and your family. Planning ahead ensures that you won't be in panic mode should there be something serious happening.
For the gods' sake, don't overbuy stuff. Get what you think you might need should there be an event that quarantines you and your family at home. Remember there are other people in your community who could use the items, too. And while you might be tempted to go Viking with a credit card, that's just a form of panic. Get what you need, and you won't fall over dead when the credit card bill shows up in the mail.
Now that the proverbial genie is out of the bottle, the only thing we can do is reduce our contact with sick people, wash our hands a lot, use hand sanitizers, avoid shaking hands, don't touch our faces, and by the gods, if you're sick, stay the fuck home.
What About the Gods and the Wights?
If you're new to Heathenry, chances are you think that praying to the gods for safety or a cure would be the way to go. I am not discouraging you from doing that, but be aware that the gods are not your bitches. In other words, unlike the white Christ, our gods aren't vending machines. We can perform blots, that is, give them offerings for safety, but they'll do whatever the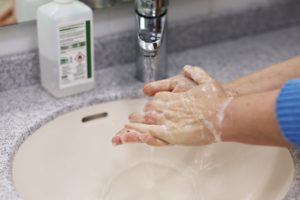 Hel they want. And BTW, I don't believe in Christ for various and sundry reasons, mainly because the stories are blatant rip offs of pagan myths, and no obvious historian who lived during Christ's time mentions him. It is only some 70 years after Christ do we have anything written about him.
That being said, our gods expect us to handle our own problems. Whether or not you agree with me, humans to a large degree have brought this virus on themselves due to the failure to control our own numbers through birth control until the carrying capacity of the land starts getting stressed and a pandemic hits. And yeah, eating bizarre wild animals that carry coronaviruses isn't too smart either. Especially endangered species like the pangolin.
Is this a way the Wights are striking at humanity? As a semi-agnostic Wight believer, I can say with all certainty, I don't know. But you have to admit that when humans are crowded on top of each other, biologically it never ends well. Larger pandemics have occurred with fewer people. Only our technology and medicine have prevented something like the Black Death from happening again. We never learn from history.
The Rational Heathen's Conclusions
I feel for all the innocents caught up in what is obviously failings on the part of various countries to prepare for an event such as this. If the corona pandemic subsides during the summer, we can expect it to come back with a vengeance in the fall when the cooler weather stimulates its growth and transmission. We just may be lucky that this virus is comparatively mild to what we could get. Stay safe, practice good hygiene, and above all, stay well.