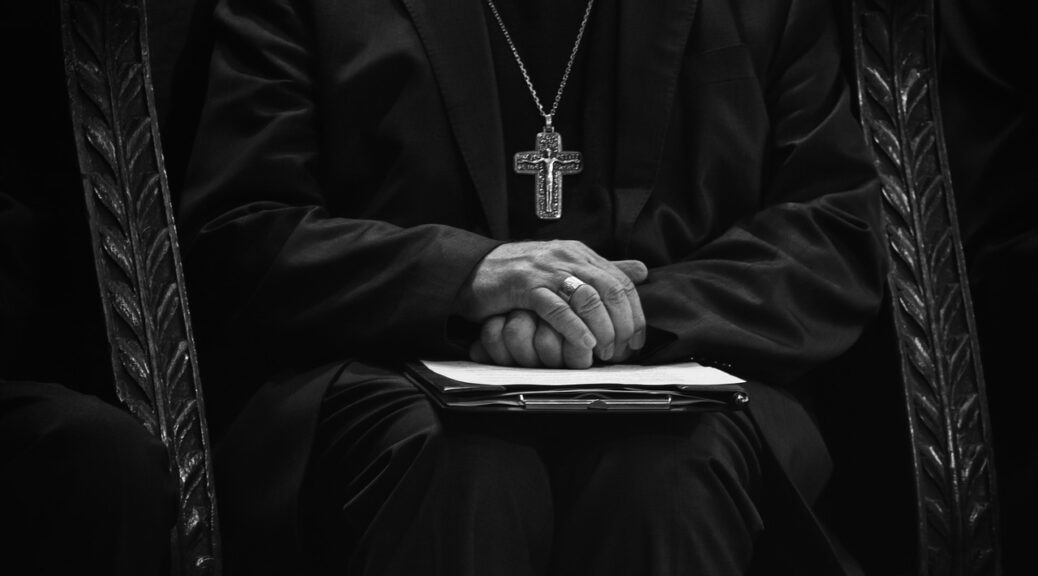 When is Genocide Ever Acceptable ? Apparently, When Christians do it to Pagans…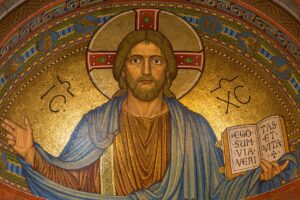 I read this one post about a Christian who apparently thinks it's perfectly acceptable to commit cultural genocide and to murder children as long as they're Christianized and buried as Christians. No, no, he doesn't say it in those particular words, but I am going to quote him from his own piece written in The American Conservative, and I hope you'll see what I do.
The Quote from The American Conservative
The guy who wrote it is not just a writer there, but he's an associate editor. That gives him a bit of clout. It also suggests the other editors generally agree with him. Here is the quote I've pulled. Let's see how pissed off this makes you:
"Whatever natural good was present in the piety and community of the pagan past is an infinitesimal fraction of the grace rendered unto those pagans' descendants who have been received into the Church of Christ. Whatever sacrifices were exacted in pursuit of that grace—the suffocation of a noble pagan culture; an increase in disease and bodily death due to government negligence; even the sundering of natural families—is worth it."
What the Fuck Did I Just Read?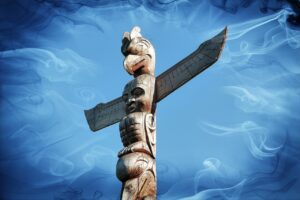 Okay, okay, I bet you're wondering where the context is, and that I am going to give you right now. He is talking about the tragedy of the Native American children's graves in Canada. (Note: I am using "American" in the sense of North America, not just the United States. That encompasses Canada.) You know, the stories we've heard on the news where they found at least 751 graves? Only, he doesn't buy into the fact these are a big deal. His opinion is that everyone knew about these graves and these children died from the normal high mortality rate of children, and particularly of Native American children. He blames the Canadian Government for under-funding these residential schools for lack of medical care. He also claims that this was just a common graveyard because there are oral traditions that adults are buried there too. 
Yeah, because it never looks suspicious removing headstones. Which those in charge did.
People remove headstones when they don't want other people to see how many people are buried there. Or who is buried there. Other times people don't mark the graves because the persons therein weren't considered important enough.  Or they were in a hurry to just bury them, usually because of a war or because of a pandemic. Looking at the children's unmarked graves we can kind of figure that the first three reasons are in play, since we're dealing with more than 150 years and probably 751+ children buried there.
Let's Talk About Cultural and Ethnic Genocide, Shall We?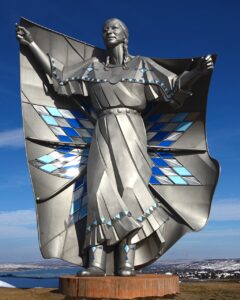 Canada has a lot to answer for when it comes to its indigenous population. But let's face it: the United States has plenty to answer to the Native Americans as well. Yes, our government robbed their land and committed systematic cultural and ethnically genocide. Some atrocities included the Trail of Tears, the Nez Perce War, and the American Indians Wars. But, Canada is as much to blame for the same tactics. I quote from Reuters:
"The residential school system, which operated between 1831 and 1996, removed about 150,000 indigenous children from their families…"
Holy shit. Yeah, the US was guilty of it, too. But here's the thing: this was still going on in Canada 25 years ago. Look, I remember the 1990s. I couldn't have imagined that a country would allow various religions to just snatch kids away from their families to indoctrinate them. Because they were Native Americans. Because they were different. And dare I say it? Because they were Pagan.
In these instances, yes, it was the Catholic Church responsible for taking kids away from their families, preventing them from speaking their native languages, and depriving them of their right to practice their own religion and their own cultural heritage. And the government allowed it. Sure, there were other churches that did the same thing, but let's focus on the Catholics, eh? You know, the ones who are still finding $300 million Canadian Dollars to revamp and repair their churches, but could only cough up $25 million Canadian Dollars for the survivors of these atrocities? Think about that for a moment.
Let's Look at the Mindset of the Conservative Christian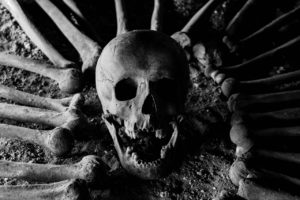 Now, I know lots of Christians would find the attitude this editor had about Native Americans to be appalling–or, at least, I hope they would. But honestly? Would they applaud children being taken away from their families to be indoctrinated in the Catholic (or whatever else) Church? Many apparently never living past their school years? Think about when you grew up. Do you remember kids dying and being buried behind the school? Probably not, unless you were a victim of one of these schools. 
I went to K-12 school during the time these residential schools were operating. (Yeah, I'm THAT old–deal with it.) I only remember kids dying in maybe auto accidents or gang violence. And that was in high school. So, in my sheltered existence, I don't recall hearing about someone dying because of the school per se. But then, I wasn't taken away from my family and forced to endure a boarding school where my classmates might just disappear and never return. Go figure.
But let's talk about the reason why he thinks this isn't any big deal. The editor thinks that anything the indigenous populations endured was worth becoming Christianized. In other words, the "Indians" were pagans. Pagans are bad. Therefore, atrocities? No big deal. Right?
Wrong, Wrong, Wrong.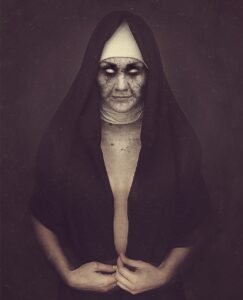 Yeah, he feels badly for "the little tykes." He blames the secular authority for the deaths. Never mind that the Catholic Church has HOW MUCH money? (See the $300 million dollar quote above.) Never mind the Catholic Church has more gold than Fort Knox. But dammit! They're pagan! And we can't have that, can we? So, it's better to die a good Christian than live with one's family as an awful pagan.
Do you get why his mindset is utterly horrifying? And just how many Christians agree with this?
It sickens and saddens me that Native Americans have been treated/are being treated in this fashion. That they lost so many children. Furthermore, if people such as this editor believes that the ends justify the means, then anyone who is pagan is considered worthy of this treatment.
Think about THAT for a moment.
Anyone.
Because they are Pagan.
So yeah, think about this if you believe because it's Native Americans, it has no bearing on you. Never mind that the combined number of dead children is over a thousand (when you consider both residential schools grave sites). Never mind we don't know what other undiscovered grave sites lurk where these people buried the children. In the minds of the perpetrators of this cultural genocide, it needed to be done because the children weren't Christian. Hence they needed to be taken away from their parents, taught their religion and culture were wrong, and probably die due to abuse and lack of care.
Except, none of this should have happened.