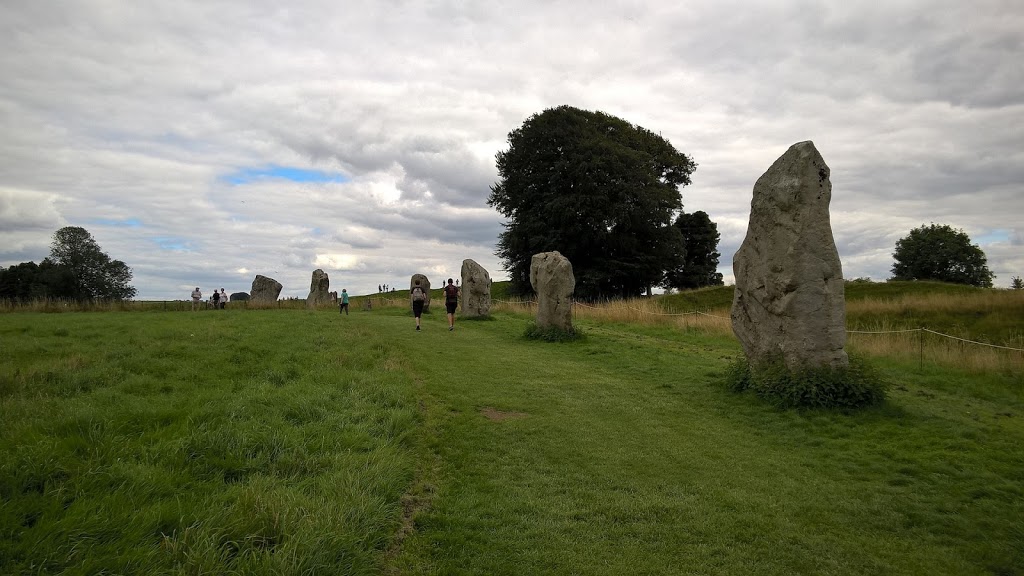 Occasionally I get a comment from someone who's convinced that the gods don't talk to us mere mortals that often.  That most people who deal with the gods are actually dealing with the ancestors.  It's an interesting part of Heathenry I think is worth addressing. Are Heathens receiving messages from gods or ancestors?
Actually, I think it's both.
The Unknown Gods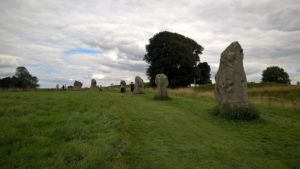 Before I get into the supposition that the gods are with us, let me address the personal nature of the gods, themselves.  There are Heathens who believe that our gods really aren't personal deities.  That the concept of a personal deity comes from Christianity and those concepts taint our modern day beliefs.  There is some truth to that.  The gods aren't just the gods of humanity, but the gods of all things.  In fact, I suspect that there are gods we humans do not know.  We don't know them not because our knowledge of them disappeared, but because we never knew them to begin with.  I suspect there are gods who do not deal with humans at all, who instead govern other things and animals other than ourselves.  They are never in contact with us, except maybe if we touch their realms.
Not the Gods I'm Talking About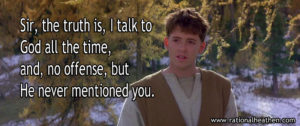 These aforementioned gods that have very little to do with humanity are not the gods I am talking about. The gods I am talking about are the gods who have made themselves known to humans.  Who still make themselves known to humans. Odin, Thor, Freyja, Freyr, Tyr, Loki, Baldr, Skadi, Ullr, Heimdallr,…the list goes on.  We would not know them if we did not have contact with them. Sure, you could say that hearing thunder and calling it a god is the basis for Thor, but then, why bother to have positive connotations with a thunder god if he didn't somehow look benevolently on humans?
So, we can assume that the gods we know have had interactions with humans.  Who still do have interactions with humans. When someone tells me that they've interacted with certain deities, I generally accept their word.  Not because I'm gullible, but because unless they give me a real reason to disbelieve them, who am I to say otherwise?  I've talked with gods and goddesses and I already knew some things that the people who had a UPG told me, so if something doesn't sound right, I might have to ask further questions.
Is it a God?
I know that gods have taken other forms to get their message through to their recipients, so it would not surprise me if ancestors do the same thing.  Could an ancestor mimic a god?  Yes, I know of one case where it has happened, and not for the better. There are plenty of not so benevolent spirits out there looking to cause harm, but it's pretty obvious when they do show up.
One way to tell if it is really a god is to consider the following:
Do they act like the gods/goddesses of our stories and of other people's credible UPGs?  Yes, there have been interactions with gods/goddesses that all seem to have the same feeling.  Or are they different, and in what ways?
Does the deity ask you to do something harmful to yourself or others?  If they do, you may not be dealing with the entity you think you're dealing with.  Chances are its malevolent and you need to get away from it.
Does the entity inform you who they are?  Some spirits do lie, but you have a better chance in deciding if you're really dealing with the god just by research and talking to knowledgeable folks.
Does a Gothi/Gythia confirm your experience?
How does the god treat you?  Is it in line with what you know of the god?
My Own Experience with the Gods
The gods are an interesting bunch.  Some will just pop in to say hello or see what is going on, but most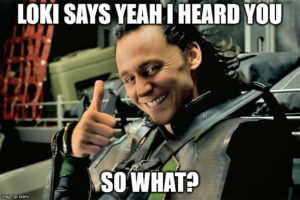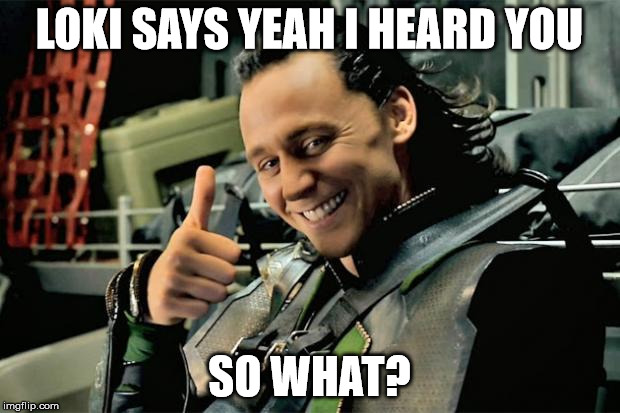 are reserved and only show up at times they deem is suitable. They seldom come when you call –remember, they're not your bitches.  Even if you ask nicely, you can get complete crickets.  They may have more important things to pay attention to.  Like the entire universe.
Some landvaettir may also come into contact with you.  While you might not consider them gods, per se, they are tutelary spirits who have powers.  You may not find them as powerful as someone like Thor or Odin, but in many cases they may be able to help or harm you, depending on your relationship with them.  That being said, I am firmly agnostic when it comes to landvaettir.  I haven't seen one, but I have had odd situations that maybe could suggest them.
The gods do occasionally mimic other gods in other pantheons.  Odin and Loki, in particular, will shape change to whatever god you believe in to give you information, if you believe in another deity and not them.  (Yes, I've had that happen.)  Tyr will do that too for those who he wants to be his followers.  (Again, that's my experience and your mileage may vary.)  Depending on the person, they may do this in order to give you information you need and if you're only open to Jesus or Yahweh, then that's where they go.
Is it an Ancestor?
You could be contacted through an ancestor.  It's not all that unusual.  If it is an ancestor who has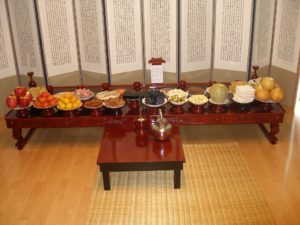 benevolent intentions, you should definitely get a name or an understanding of who or what they are.  They shouldn't be passing themselves off as a god. If they are, I wouldn't want to deal with them simply because of the dishonesty.
Ancestors are pretty much what they were when they were alive.  If they were a son-of-a-bitch when they were alive, they're still a son-of-a-bitch–maybe more so, because they're cranky they're dead.  Some ancestors you don't want to deal with; others are just fine. Regardless, it should be pretty damn obvious if Uncle Milton makes a call.  He shouldn't be saying he's Loki or Odin or whomever–if he is, tell him to go the Hel away.
My Own Experience with Ancestors
I've spoken to my closest ancestors and have had feelings and intentions from them.  I've also had dreams with an ancestor in them, usually in the form of talking with them about certain things.  Not all dealings with those ancestors have been pleasant; I've annoyed them the same way I did back when they were alive. They were in shock when they went to Helheim instead of the Christian heaven or hell.  (Despite them being devout Catholics and not pagans.)  This along with other bits of knowledge has led me to conclude that the Christian beliefs aren't real and our beliefs are more in line with reality.  Call it UPG or whatever, but I'm convinced that if there was a Jesus and if there is a Yahweh, it is a deceptive god.
Are ancestors more receptive than gods?  In most cases, yes, but you should be careful with them until you get to know who exactly is knocking on the door. Some ancestors you definitely don't want.
So, the gods do talk to humans.  The landvaettir talk to humans.  The ancestors talk to humans.  They're a rather chatty bunch — the lot of them.   It's just up to you to listen.