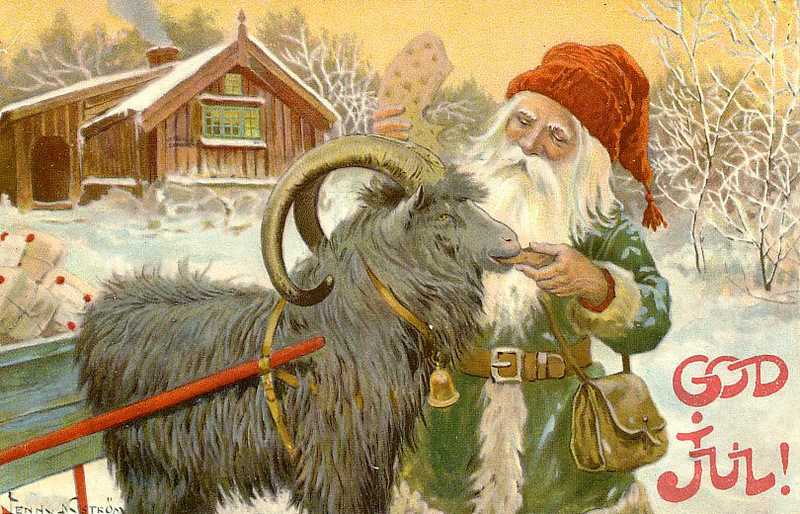 8 Ways to Celebrate Yule for the Solitary Heathen
Yule is one of our biggest celebrations as Heathens, but if you're a solitary Heathen, like I am, you may be wondering how in the Hel you can celebrate it. So, I'm offering ways you can enjoy Yule, even if you're a solitary Heathen.

Greet the Sun on the Solstice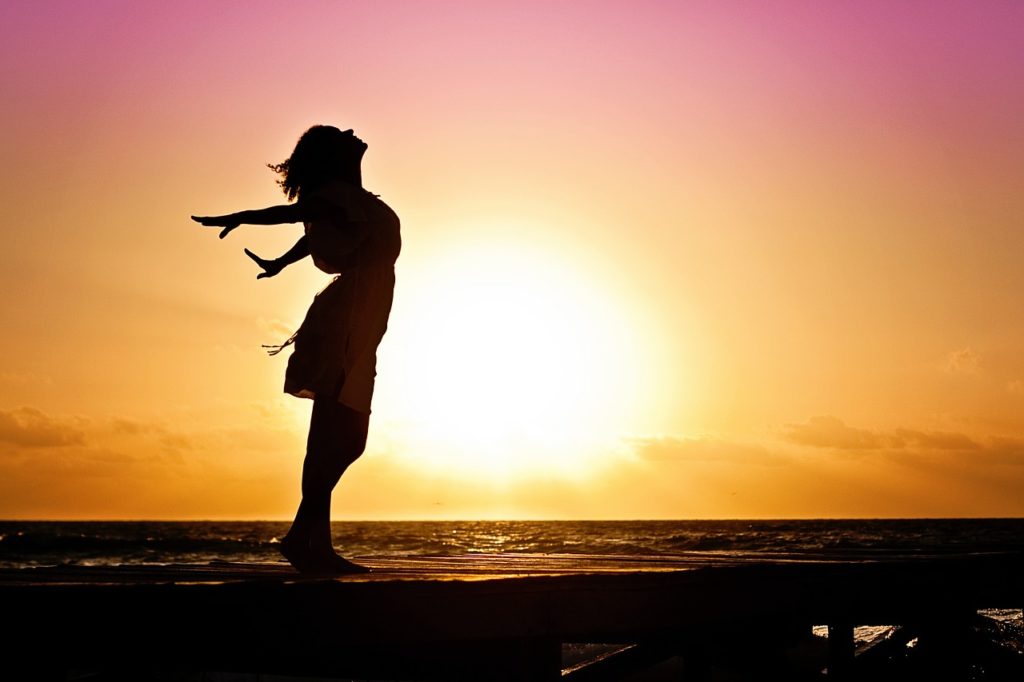 If you're a morning person, you might want to get up before the dawn and greet the sun. Or, if you're a crazy bastard, you can stay up and greet the dawn from the other side. Either way, you get to greet the sun on the solstice. Write a prayer or poem to the sun and read it out loud, or just maybe say a few heartfelt words to the sun. Maybe you're not one for words, but maybe you can read the story how Sunna was put to drive the sun's chariot each day. Do what feels right to you.
Honor the Ancestors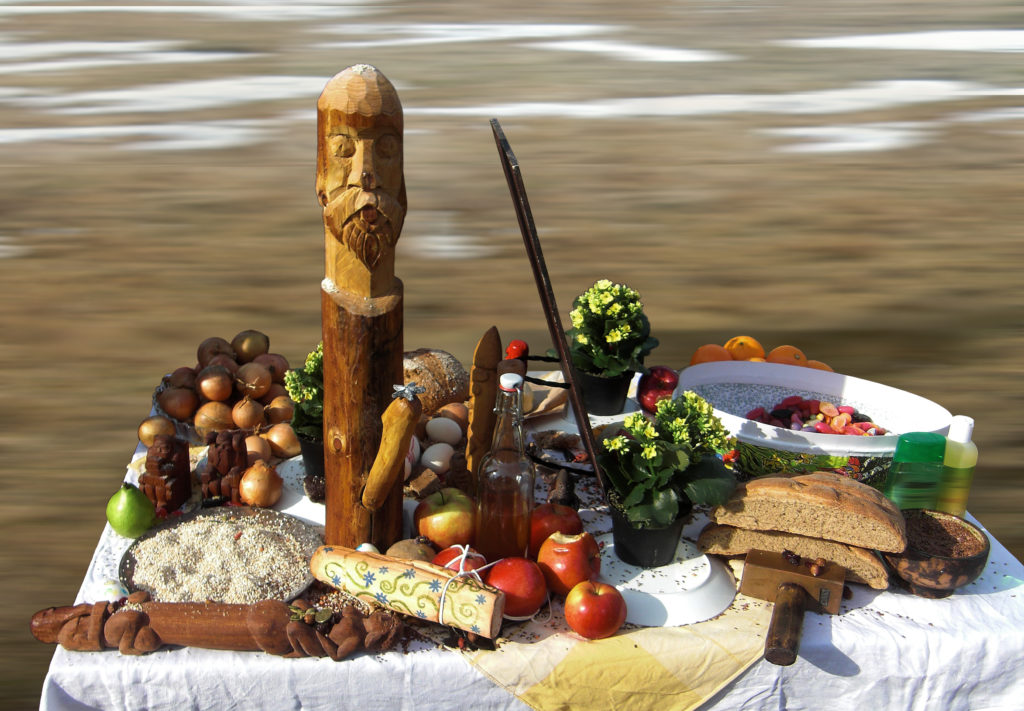 Mother's Night is December 20th — a day when we honor all female ancestors who came before us. Even if you do not have recent ancestors you wish to venerate, you can offer food, mead, and other gifts to distant ancestors, both known and unknown, thanking them because without them, you would not be here. You can also offer gifts to the gods, whom many of us look on as our ancestors as well.

Bake Yule Cookies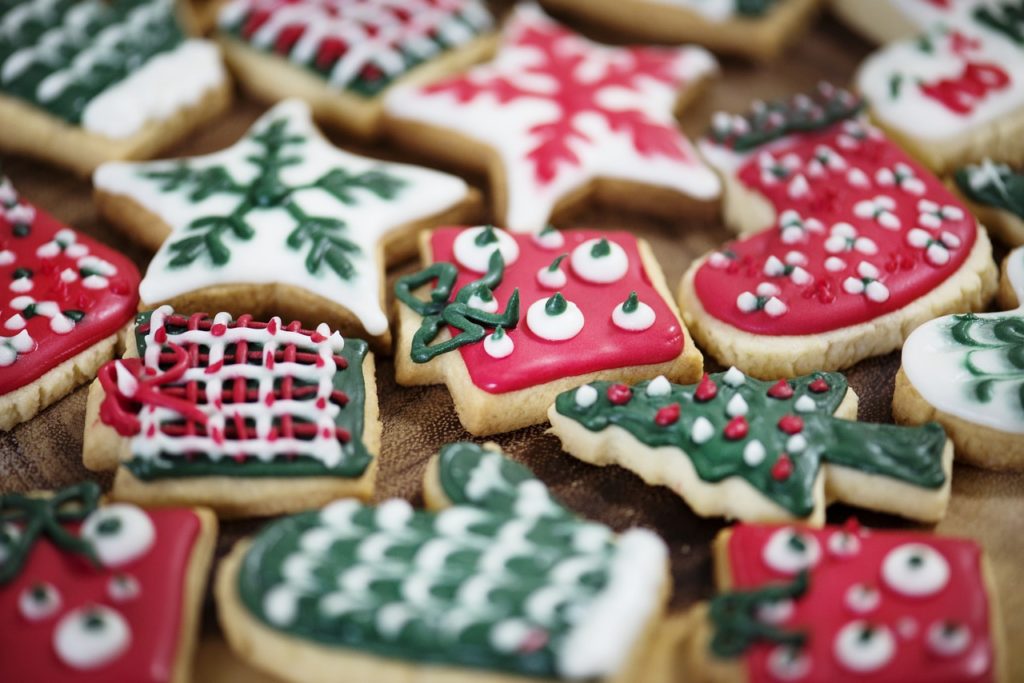 Nowadays with so many types of cookie cutouts, you're sure to find cookie cutouts that have no Christian significance.  Snowmen, reindeer, Yule trees, stars, are all pretty common.  Hel, I bet you could make an angel into a Valkyrie easily. Your non-Heathen friends and family members won't care about the shapes either.
Make Some Mead

If you have any time off this holiday season, it's time to get some decent local honey and make some mead. Never made mead before? What is wrong with you? Making basic mead is relatively easy, and once you get the hang of it, you'll be wondering what kept you from making it for so long. And while it won't be ready for this holiday, it'll be ready for spring. Even a gallon of must makes 5 to 6 bottles of mead, so what are you waiting for? Here's a mead making kit for you.
You also might find this book useful too.

Drink Some Mead

Okay, so what do you do in the meantime while you're waiting for your mead to ferment?  Why not enjoy some mead?  Don't have any?  That's okay.  You should be able to find someplace that carries esoteric wines like mead in your city or town.  Have it ordered, if you really can't find a place that carries it.  Or order online.  One meadery who will ship is Hidden Legend.
Make a Yule Feast

Just because you're the only Heathen around doesn't mean you can't share a Yule feast with your family and friends.  Invite your friends over on the solstice for a Yule feast, complete with mead.  Bake a ham or pork roast and enjoy the holiday with good friends and family.  Most people have obligations starting Christmas Eve, so having a celebration for the holidays ahead of the total Christmas thing may be welcomed.

Offer a Blot to the Gods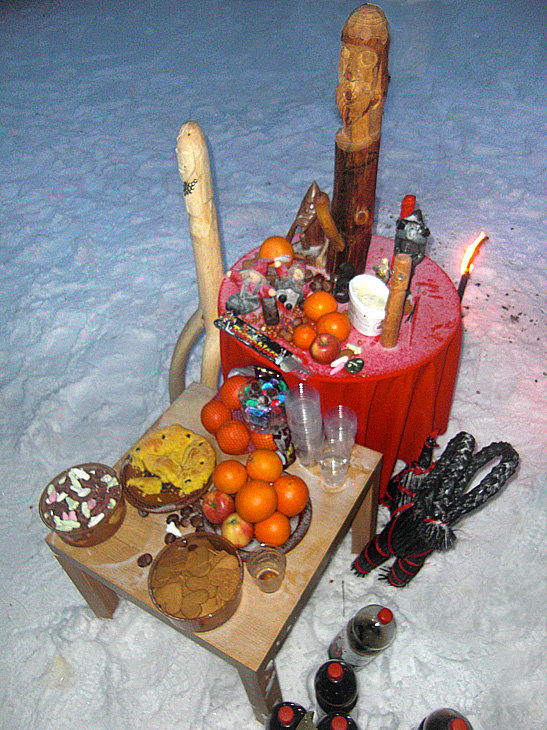 Offer a blot to the gods this solstice.  Write out your prayers or let them come from the heart.  Either way, make it personal and heartfelt.  Remember each god you honor and those who have helped you in the past year.
Remember the Wights
Whether or not you believe in the wights, now is the time to offer the Tomte and the Nisse as well as any house elves porridge (with a pat of butter).  These critters also like milk, cookies, chocolate (keep out of reach of pets), and other gifts.